IJNet Persian Translator and Social Media Editor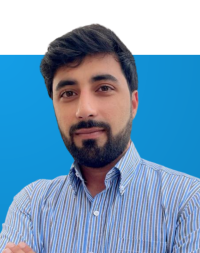 In today's world, independent journalism is what we need. Nowadays, too, journalists don't just have a single skill set — they need to learn and execute several skills to be able to produce the content their audiences both want and need.
This is why I believe ICFJ and IJNet are doing important work. I have always loved to learn more about reporting skills. I also enjoy helping other journalists, especially those from my region, in Afghanistan, Iran, and south and west Asia, learn new skills to apply them in their daily work.
My background: I have worked in a variety of media platforms in Afghanistan, including print, radio, TV and online outlets. As a journalist I have covered stories in Afghanistan and the surrounding region, including Pakistan, India, Iran, Sri Lanka, Saudi Arabia, Turkey and China.
Before the Taliban takeover of Afghanistan, I also worked as a news manager at the most watched news channel in the country, TOLOnews.
I speak Persian/Dari, Pashto, English, Arabic and Spanish. My language skills have afforded me access to important news worldwide. I also conduct research into issues such as counter-terrorism.
Ask me about: Translation, news management, counter-terrorism research, and literature
My pronouns: He/him
Contact me: @Shabir__Ahmadi on Twitter and on Linkedin