Chasing the Story: The ICFJ Podcast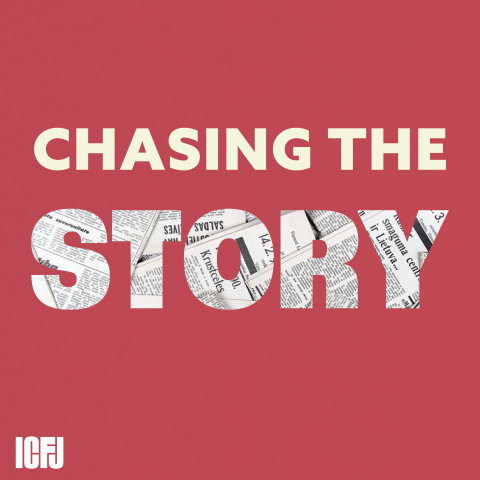 Chasing the Story is the International Center for Journalists' podcast.

In every episode, an outstanding journalist in the ICFJ network takes us behind the scenes to better understand how they conducted some of the world's most important investigations. Reporters will explain how they chased - and landed - a major story, from following dark money across the U.S.-Mexico border to going undercover to expose sexual harassment in Nigerian universities. 

You can subscribe to the podcast on  Apple Podcasts, Spotify, Stitcher and Buzzsprout. Episodes will be released bi-weekly. Follow us on Twitter, Facebook, Instagram and LinkedIn to get the latest updates. 
 
Episode 1 - Pavla Holcová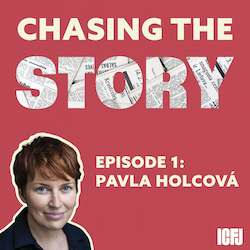 Czech journalist Pavla Holcová's reporting on her colleague's brutal murder unmasked the perpetrators and helped topple the Slovak government. Holcová is the founder and director of the Czech Center for Investigative Journalism. She is also the 2021 ICFJ Knight for International Journalism winner. Listen to her story on Apple Podcasts, Spotify, Stitcher and Buzzsprout.
At the beginning, I only wanted to investigate the murders... but at the end it led to the changes in society and toppling of the government of Slovakia.
Episode 2 - Kiki Mordi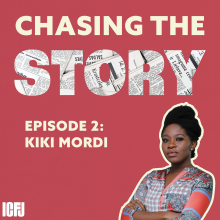 Nigerian journalist Kiki Mordi and her colleagues went undercover, posing as young students, to expose sexual harassment at universities in Ghana and Nigeria. Their BBC documentary Sex for Grades started a movement across Africa, giving survivors a chance to speak up – and leading to anti-sexual harassment legislation in Nigeria. Mordi is a freelance investigative reporter and radio presenter, as well as the founder of the media platform Document Women. She is also the winner of ICFJ's 2020 Michael Elliott Award for Excellence in African Storytelling. Listen to her story on Apple Podcasts, Spotify, Stitcher and Buzzsprout.
I wasn't able to get the justice that I deserved many years ago, and many of the women who I spoke to, who broke down in tears in my arms when we were talking, just somehow had this sliver of hope that maybe we, [as journalists] will do something about this problem.
Episode 3 - Mais Katt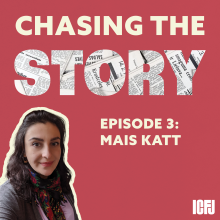 After the Danish government assessed that Damascus was now safe enough for Syrian refugees to return to, Mais Katt and other journalists in Europe teamed up. They knew they needed to tell the stories of these refugees who had to leave Denmark, a country that turned from safe haven to another place they had to flee. Katt is a freelance investigative reporter who focuses on the Middle East and has covered the Syrian war closely for 10 years. She is also a media trainer for ICFJ and was a panelist in our Arabic-language Pamela Howard Forum on Global Crisis Reporting. She is also a participant in Leap, ICFJ's news innovation lab. Listen to her story on Apple Podcasts, Spotify, Stitcher and Buzzsprout.
In journalism, you need to be always very professional, very objective. But, at the same time, having empathy and thinking about people makes good stories.
Episode 4 - Sharmeen Obaid-Chinoy
When Sharmeen Obaid-Chinoy heard of the story of a young Pakistani woman who survived an honor killing attempt by her father and uncle, she set out to make a documentary about her. The movie, A Girl in the River convinced the Pakistani government to review its laws on honor killings – and won her an Academy Award. Obaid-Chinoy has made over two dozen multi-award films in over 16 countries around the world. She is known for her movies that highlight gender inequality. Obaid-Chinoy was ICFJ's 2017 Knight International Journalism Award Winner. Listen to her story on Apple Podcasts, Spotify, Stitcher and Buzzsprout.
I have a history in my home country of highlighting issues that make men deeply uncomfortable.
Chasing the Story: The ICFJ Podcast