Join us Nov. 2 at our Tribute to Journalists 2023, in-person or virtually, to honor the achievements of brave colleagues whose outstanding news reports and media innovations have made a huge impact. Many are intrepid reporters who often put their lives on the line to bring us the news. Today they face unprecedented challenges, and need our help—and recognition—more than ever. You can support our work empowering journalists by becoming a sponsor of D.C.'s premier international media event. For one inspiring evening, U.S. headliners will join those working in countries where free media are in grave danger, all showcasing the importance of quality news.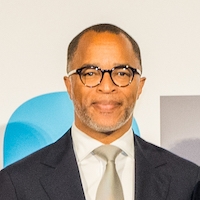 Emcee
Associate Editor, The Washington Post & Host, MSNBC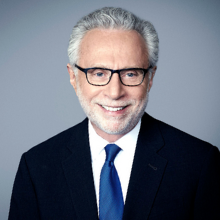 ICFJ Founders Award for Excellence in Journalism
Anchor, CNN
Wolf Blitzer is anchor of The Situation Room with Wolf Blitzer, which provides viewers with in-depth reports about the political, international and breaking news stories of the day. Read more.
EVENT CHAIRS
Chair

Jason H. Wright
Development Chair, ICFJ
Principal, Geer Mountain Holdings LLC
Co-Chair

Pamela Howard
Vice Chair, ICFJ
Trustee, Scripps Howard Foundation
Co-Chair

Lauretta J. Bruno
Director, ICFJ
President, Gramercy Partners LLC
TRIBUTE SPONSORS
Sponsoring the ICFJ Tribute to Journalists 2023 is a powerful way to engage with our global network and
demonstrate that you stand with intrepid journalists.
 
---
PRESIDENT'S CIRCLE
---
GOLD SPONSOR
Ahmed Charai &
World Herald Tribune, Inc.
David Elliot Cohen and
Laureen Seeger
Michael and Anne B. Golden

---
SILVER SPONSOR
Josef Sternberg Memorial Fund
---
Special Contributor