Director, New Initiatives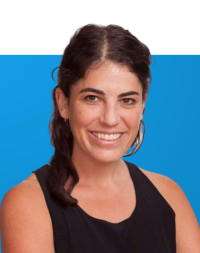 I've long had a passion for documentary photography and visual storytelling. This evolved into a deep belief in the value of journalism to serve a fundamental utility in ensuring civil society is able to hold those in power to account. I believe a healthy democracy depends on people having access to information about the issues that matter to them, to be able to make informed decisions that impact their lives. 

I have always wanted to work in a space that supports journalists and journalism. I have tremendous respect for the work media workers are doing under increasingly difficult conditions globally.

My Background: I have spent the last decade supporting journalists in emergencies, and independent media operating in closed and closing societies. After working with the Committee to Protect Journalists (CPJ) where I managed CPJ's Journalist Assistance program, I continued providing safety, security, and relief assistance, as well as working in international media development, as an independent consultant. 
I received an M.P.A from the School of International and Public Affairs (SIPA) at Columbia University, and a B.A. in documentary photography from Oberlin College.
Ask me about: Documentary photography,  journalist safety and security, travel, and cooking.
Pronouns: She/her
Contact me: nschilit@icfj.org and on LinkedIn