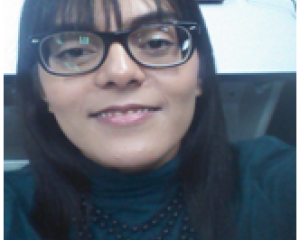 Ramos is a journalist from Guadalajara, Mexico. She currently works as a reporter at the largest metropolitan newspaper in the city, El Informador, where she covers a wide range of news on arts, entertainment, politics, communication and economics.
Ramos is also a professor at the Universidad de Guadalajara, where she graduated in journalism in 2010. While still in college, she became an editor and reporter in the official magazine of the university's journalism department, and later she became a contributor for a digital music magazine called ProyectoMx.
In 2009, she entered El Informador as an intern, and later became a copy editor on the local news desk. Two years later, she was offered a position as the assignment editor's assistant and was in charge of coordinating news production tasks working side by side with reporters, photographers and contributors from all areas.
Ramos has also worked on freelance jobs as a writer and copy editor. Her current interests involve exploring challenges of the millennial generation, social identities, Internet pop culture and the economy.