Head News Anchor and Senior Journalist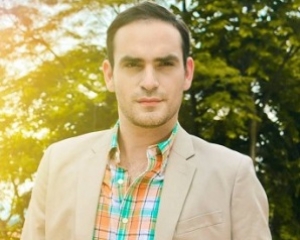 Carlos Mendoza was a 2015 Professional Fellow from Latin America with ICFJ.
Carlos Mendoza was born and raised in San Pedro Sula, Honduras. At the age of five he fell in love with journalism when he witnessed a live report for the first time about Operation Desert Storm.
After several auditions for different channels, Carlos was hired for the Campus Television, the first Full HD digital channel in Honduras, which was sponsored by the Universidad de San Pedro Sula. Carlos was granted a full scholarship to Study Mass Media Communication and graduated Cum Laude.
Carlos has won two "Extra" Awards for Best News Anchor of the Year, in a row; nominated three times after that for the same category and once as the "Most Influential Television Public Figure of the Year. He received a Fuzion Award for Television Presenter of the Year, a TOYP Honduras Award, and nominated for TOYP World— a prize given by the Junior Chamber International.
Currently, Carlos works for Campus TV as Head News Anchor and Senior Journalist. He also serve as Public Relations Director of the Universidad de San Pedro Sula where he teaches in the Communication Faculty as well. He is pursuing his MBA as well!