Knight International Journalism Fellow, Nigeria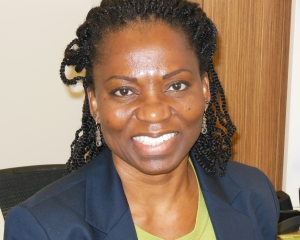 Knight International Journalism Fellow Cece Fadope (Fah-doo-pay) is based in Lagos, Nigeria, where she focuses on building partnerships and increasing public engagement to improve coverage of health. Fadope's experience spans broadcast journalism, international media development, civil society engagement and program management. Prior to joining ICFJ as a Knight Fellow, Fadope was a consultant with the World Bank, where she provided knowledge management and communication support for projects including water and sanitation, road traffic safety, and governance and social accountability.
Previously, Fadope managed a Reporting Women in Agriculture program for the International Women's Media Foundation (IWMF). The project strengthened journalists' capacity to report on rural livelihoods in Mali, Uganda, and Zambia. In addition, Fadope led a USAID/PEPFAR-funded Local Voices Project in Nigeria, where she trained journalists to report on HIV/AIDs and public health issues. As a project manager for Article 19, she has managed public and media outreach campaigns for access to information laws in Kenya, Uganda and Tanzania.
Fadope has substantial broadcast media experience in the United States as a former news and public affairs producer with National Public Radio (NPR) and Pacifica Radio. She holds a certificate in International Human Rights Law and Practice from the London School of Economics; a Masters in Public Administration from Walden University, and Bachelor's degree in Literature and Journalism from the University of Maryland.