The Orange County Register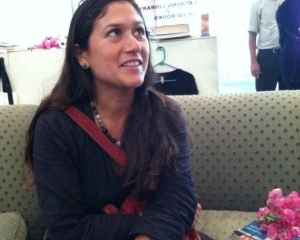 Cindy Carcamo was a Bringing Home the World Fellow in 2012.
Cindy Carcamo is the immigration reporter at The Orange County Register. Cindy's most recent pieces include a project about deported U.S. veterans and a three-part series for The Orange County Register about shifting immigration patterns between Mexico and the United States. The assignment required her to travel to Guerrero, Mexico and was funded by a grant from the Rosenberg Foundation and UC Berkeley's Graduate School of Journalism. She also contributes to Slake LA magazine where she wrote about the first 48 hours of a deportee's life after his return to Guatemala on an Immigration and Customs Enforcement flight from the United States. Cindy also reported as a correspondent in Argentina and Mexico during her time as an Inter American Press Association scholar.
Cindy exposed a new route for illegal immigrants attempting to enter the United States from Mexico. She traveled to Mexico and along the routes of smugglers in the Pacific Ocean, talking to officials and passengers, for her three-part-series in the Register. She recently accepted a position as a national correspondent at The Los Angeles Times.