The fellowship has allowed me to show my work in front of some of the top photo editors in the industry, many of whom had never opened their doors to me before this project.
– Eileen Truax, 2016 Bringing Home the World Fellow
    The fellowship has been cancelled this year due to COVID-19. 
The Bringing Home the World Fellowship sends U.S. minority journalists overseas to cover stories that resonate with their local communities. We aim to support diverse new voices and fresh perspectives on underreported global issues, and advance minority journalists' careers.
The program is founded on the belief that if you change the storyteller you change the story.
Since the program began in 2011, fellows have produced hundreds of stories that have propelled their careers and enriched their audiences.  
The fellowship has increased the diversity of voices reporting internationally, supporting 100 fellows in 49 countries.
One-third of participants have attributed their career advancement to the fellowship.
Nearly one-quarter of the reporters have won awards for their stories produced through the program.
Many fellows come from small- and medium-size news outlets, which often do not have the resources to send reporters overseas for stories that affect their communities.
Their hard-hitting reports have focused on such topics as human trafficking, women's rights, displaced children, and environmental degradation. Fellows have uncovered abuses and corruption, as well as documented the extraordinary lives of ordinary people.
The 2020 fellowship is sponsored by the Scripps Howard Foundation and the Brooks and Joan Fortune Family Foundation. Previous fellowships have been sponsored by Ford Foundation and United Airlines.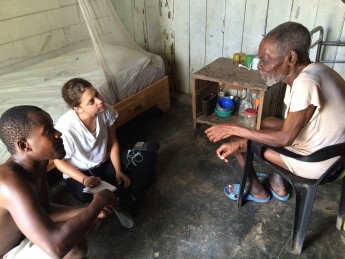 About the Fellowship
The program provides support for fellows to report in-country for up to two weeks, including costs for travel, lodging, and interpreters. 
ICFJ brings the selected fellows to Washington, D.C., for a comprehensive orientation that includes story workshopping, safety training, multimedia storytelling, and advice on how to work with fixers/interpreters. We offer a mentor with knowledge of the country to be visited, who can connect fellows with sources on the ground. 
Fellows must complete their stories by a given date and publish or air them in U.S. media outlets as well as in ICFJ's online compendium of fellowship stories. ICFJ also assists freelance fellows to place their stories in major news outlets.
 
Apply to the Fellowship
The fellowship is open to English-speaking minority journalists working at a U.S. news organization or as freelance journalists in the United States. Applications for the 2020 program are now closed.
Tips for applying: Please consult this IJNET article that has advice from former fellows and these guidelines for creating a project proposal. 
Key 2020 dates:
ICFJ has decided to cancel this year's Bringing Home the World fellowship. We will reopen the program in 2021.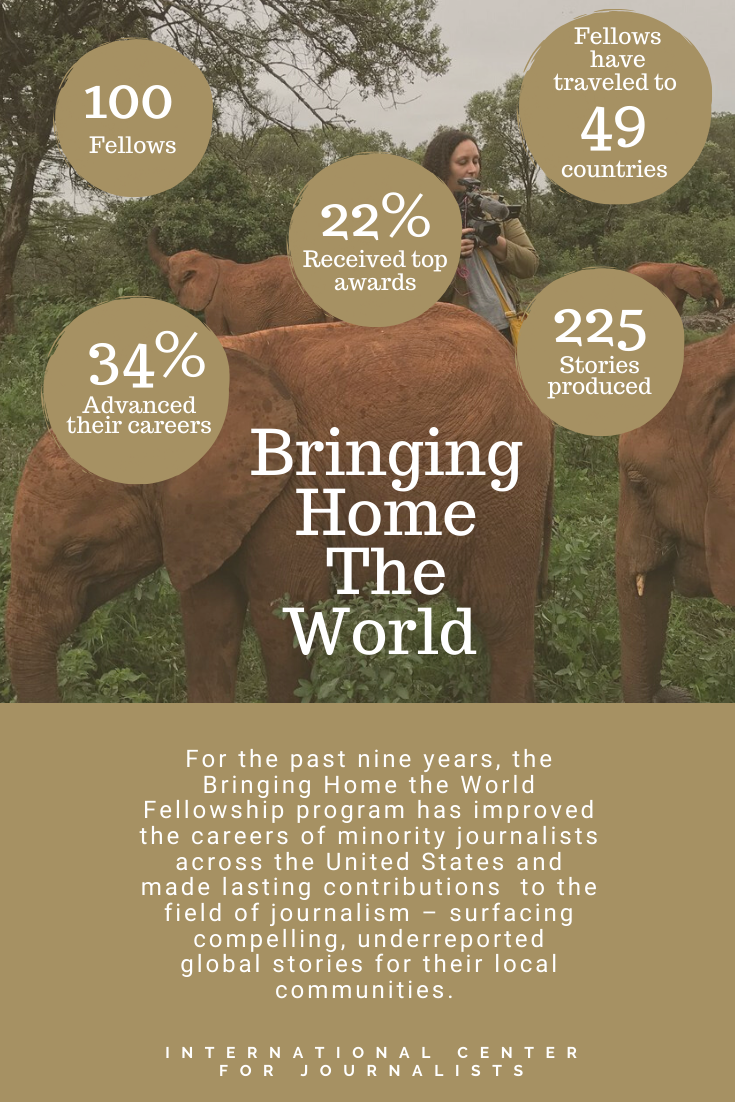 Program Dates:
1/10/2020 - 9/1/2020