Editor and founder Nicas Migrantes at Confidencial Nicaragua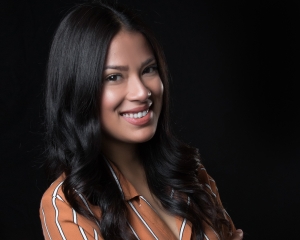 Cindy Regidor is a 2019 Professional Fellow from Latin America with ICFJ.
 
Regidor is a Nicaraguan journalist with fifteen years of experience in print, television and digital media. She holds a master's degree in Media, Peace and Conflict Studies from the United Nations University for Peace.
 
She is part of the Confidencial team and the audiovisual programs Esta Noche and Esta Semana, Nicaraguan media outlets currently in exile in Costa Rica, after the persecution and criminalization of its director Carlos F. Chamorro and the harassment of the rest of the team, as well as the censorship, the illegal raid and confiscation of its offices on two occasions by the Nicaraguan government. She is also a freelance correspondent for France 24 (Spanish) in San José, Costa Rica.
 
Regidor also oversees the coverage of Nicaraguan migration in Nicas Migrantes at confidencial.digital, a project she founded and which was awarded the 2022 Alumni Impact Award granted by the Department of State of the United States among its Professional Fellows Program Alumni. 
 
She has done on-site coverage in Los Angeles (California, USA), Mexico, El Salvador, Guatemala, Nicaragua and Costa Rica. Regidor has also collaborated with outlets such as The Guardian, Al Jazeera and BBC World.