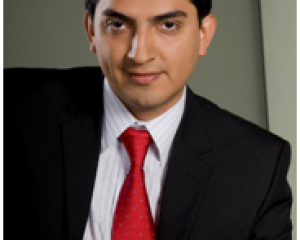 Esteban Roman is the editorial page editor at El Universal newspaper in Mexico City. He also anchors Codigo a Sunday night political affairs program airing on Proyecto 40 television, and he reports investigative stories about the criminal justice system in Mexico.
As a member of Univision's investigative unit in 2012, he participated in the award-winning documentary Fast and Furious: Arming the Enemy. During that year, he was part of the ABC-Univision joint ventures newscast, reporting on the U.S. presidential election.
His academic background includes a master's degree in journalism at the Investigative and Teaching Center for Economics (CIDE) and a bachelor's degree in Communication Sciences at the National University of Mexico (UNAM). Until October 2010, he was deputy editorial director at Fundación MEPI, an NGO dedicated to the development of investigative journalism among news outlets in Latin America. Since 2013, Roman also has been a professor of journalism at the Universidad Iberoamericana.