Principal, Geer Mountain Holdings LLC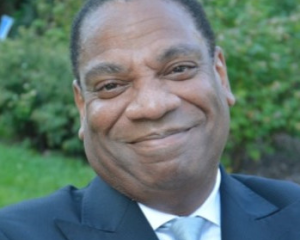 As development chair for the International Center for Journalists, Jason H. Wright establishes strong visibility and fundraising strategies for the organization along with seasoned guidance to senior leadership. He is the event chair for the ICFJ Tribute to Journalists 2020.
Wright is principal of Geer Mountain Holdings, LLC, a company providing private equity and strategic support to companies in the business services and technology sectors. He also provides communications and strategic consulting services to a number of for-profit and community-based organizations.
Mr. Wright has served in senior strategic communications management positions at some of the world's best-known corporations and has played an integral role in a number of the largest financial transactions and resulting corporate restaging initiatives in recent history.
He was senior vice president and a member of the executive and operating committees at Merrill Lynch & Co., from 2003 to 2009. He was the company's senior communications strategist, with global responsibility for all external and internal communications activities. These included media and government relations; employee, business group, executive, shareholder communications; corporate marketing and brand identity; policy development; and other related activities.
Previously, he held a similar position as head of worldwide communications and executive committee member at Nabisco Group Holdings Corp. He joined the corporation's predecessor, RJR Nabisco, in 1990 after its well-chronicled takeover battle, leveraged buyout by Kohlberg Kravis Roberts & Co., re-equitization and public offering. Before joining RJR Nabisco, Mr. Wright was director of corporate and financial communications of Aetna, Inc., where he worked from 1982 to 1990.
A resident of South Kent, Conn., Mr. Wright is a graduate of Georgetown University. He is a director of ESN/VHC Holdings, LLC, a cloud-based work management company serving the television and film production industry and of America to Go, LLC, an online restaurant and food service management company.  Mr. Wright is a member of the distributions committee of the New York Community Trust and a director of its affiliates Community Funds, Inc., and the St. James Foundation. He is also a member of the advisory boards of the Center for Global Affairs at New York University and the Studio in a School Association, Inc.
ICFJ Tribute to Journalists 2023