Joana Karla De Lima Gomes Suarez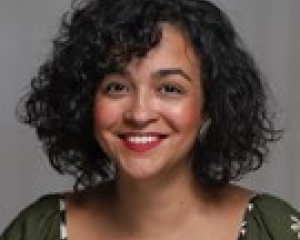 I am a Brazilian freelance award-winning reporter, focused on in-depth investigative journalism, having produced articles for independent, national, and international platforms. I hold a bachelor's degree in Social Communication with a major in Journalism (2009). I am currently pursuing a postgraduate degree (2020) in Public Science Communication (Amerek) at the Federal University of Minas Gerais (UFMG). I have 11 years of experience as a reporter, 7 of them working in press media. Since 2018, I have been a collaborative investigative reporter for Folha de São Paulo and Agência Pública. I also write articles about human rights for the main newspaper in Brazil. In the last three years, I have done around 40 reports for 15 newsrooms, both national and international. I have great experience reporting on health, education, violence against women, politics, the environment, public safety.  
 
In 2020 I began producing a podcast - Cirandeiras () - which focuses on women, social issues, and the consequences of the coronavirus. I founded Redação Virtual, a virtual newsroom for journalists, which brings together a group of 200 independent journalists from all over Brazil. I am the coordinator of a national collaborative project - Lição de Casa (http://licaodecasa.org/), which covers the impacts of coronavirus on education. I am also one of the creators of the Cajueira newsletter (), a curatorship of independent journalism content in the 9 states of the Northeast of Brazil. 
 
I have been a hard news reporter since 2010, but since 2018 I have been dedicated to producing meaningful journalism. I have been making great articles, which I investigate anywhere from one to nine months prior to writing them. I believe in the power of this kind of journalism. Some of my stories touch many people, effect change, and receive recognition. In 2020, I developed many projects as an independent journalist, all of which have been related to the coronavirus in Brazil.