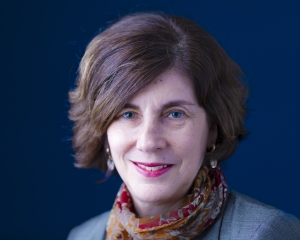 As president of the International Center for Journalists (ICFJ) for 15 years, Barnathan helped develop and oversee a wide variety of high-impact programs at the nexus of quality journalism and technology. She ensured that the organization is at the forefront of a changing media landscape. Under her leadership, ICFJ transformed how journalists tell compelling stories and engage audiences. The revenue at ICFJ more than tripled since she took over as president in mid-2006.
Previously, Barnathan served as the executive editor, Global Franchise, for BusinessWeek. She oversaw editorial content, managed product launches, created alliances, and ensured the integration of all BusinessWeek offerings across all channels.
She was also assistant managing editor, responsible for the magazine's Finance, Economics, Investor, and Lifestyle departments.
Prior to that, Barnathan completed a seven-year assignment as the Asia regional editor and Hong Kong bureau manager for BusinessWeek. In addition to her reporting and writing duties, she helped launch the magazine's Asian edition and managed its growing network of correspondents and stringers throughout the region.
Barnathan came to BusinessWeek from Newsweek, where she served as State Department correspondent, Moscow Bureau Chief and Special Projects Correspondent covering presidential elections.
Barnathan holds a bachelor's degree in Russian and Chinese studies and a master's degree in Asian studies from Washington University, as well as a master's degree in journalism from the University of Missouri. She is the winner of five Overseas Press Club Awards, including three as part of BusinessWeek's Asia team, as well as the National Headliner Award. She is a trustee of the Arthur F. Burns Fellowships Program and serves on the steering committee of the Global Forum for Media Development.
Barnathan is committed to strengthening the news media to ensure that we all enjoy vibrant, democratic societies.