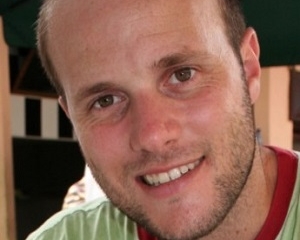 Juan Jose Torres Gilardi was a 2016 Professional Fellow from Latin America with ICFJ. 
Juan is a (data) journalist. He works as Innovation Editor at Correio (Salvador, Brazil), project manager of School of Data in Brazil and co-founder of Journalism São Paulo. He works at Correio since 2008, where has already been subeditor, adjunct editor and coordinator of the Metro desk.
Since 2015, he has been giving trainings in Data Journalism in Brazil. Before, he worked for Marca newspaper (Spain), sports Brazilian website Globoesporte.com (Rio de Janeiro), Extra newspaper (Rio de Janeiro), EFE agency (Rio de Janeiro), and the 2007 Pan-American Games (Rio de Janeiro). Besides this, he has collaborated for many magazines of Abril Publisher (São Paulo). In 2015, he was awarded the Tim Lopes Award of Investigative Journalism (internet category) and has also been finalist of Latam Digital Media Awards. He was finalist of Data Journalism Awards, Kurt Schork Awards and Esso Award. He participated with a scholarship in the Balboa Program for Latin American journalists, in Madrid.