Maria Isabel Gonzales Vela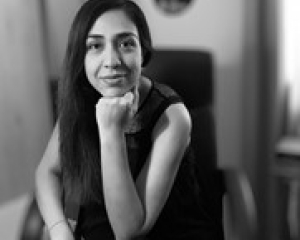 I was born and raised in Lima, Peru, and I am the oldest of three siblings. My parents came from Madre de Dios, a region that is part of the Peruvian jungle. My parents are part of the generation who looked for an opportunity to improve their lives in Lima. I studied Communication Science at the University of San Martin de Porres in Lima, and I have worked for the most important Peruvian print media like Grupo El Comercio, La República, and Cosas. 

In 2012, I was admitted to the Balboa Program for young Iberoamerican journalists to work, study and interact with 25 journalists from across Latin America in Madrid, Spain, for six months. I´ve worked as a journalist and editor of newspapers and magazines, some with a focus on local news, others on lifestyle, and also in content marketing. 

In 2020, in the middle of the global crisis caused by the COVID-19 global pandemic, I started to think of a project that could help others in this difficult time because I understand how grief can affect our mental health. In addition to that, I finished a master's program in Marketing at the OBS Business School and the Universitat de Barcelona. 
 Currently, I continue living in Lima and I work as a content editor for an agency. At the same time, I am developing content to accompany the grief of people who have lost their loved ones in this pandemic through my podcast project "Un día a la Vez'', https://spoti.fi/2PZFOCt.