United States TruthBuzz Fellow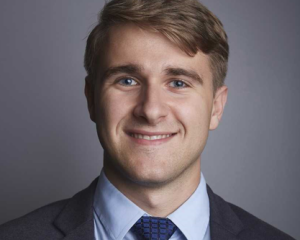 Matt Riley is a recent graduate of Duke University and has worked as a journalist for the past three years while in college. Riley started his journalism career at NBC News as an investigative unit intern, where he wrote an award-winning piece on rampant cell phone smuggling in southern U.S. prisons. His story, which won the 2017 SPJ Mark of Excellence Runner-Up award for online in-depth reporting, was the first data-driven national look at the problem.
While studying at Duke, Riley worked closely with the Duke Chronicle and the Durham Herald-Sun as a data-driven investigative reporter. He broke stories on a variety of topics, including a Duke security guard who falsely claimed he was a decorated veteran and the potential health impact of poor ambulance response times in Durham County. Before starting his career in journalism, he worked as a public affairs intern at the U.S. Embassy in Berlin, a community development intern for DukeEngage in Belfast, Northern Ireland, and a corporate communications intern at American Systems, a medium-size defense contractor in Northern Virginia.
Matt Riley is a skilled strategic thinker, communications professional and photographer who is interested in innovative ways to connect audiences with important stories.
As part of his TruthBuzz Fellowship, Riley will collaborate with the News & Observer and PolitiFact to raise the visibility of fact-checking and accountability journalism through strategic media partnerships and innovative content creation.