Mercedes Nicolle López Hernández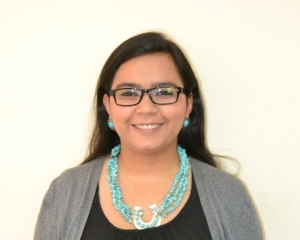 Mercedes Nicolle López Hernández was a 2015 Professional Fellow from Latin America with ICFJ. 
Mercedes Nicolle López Hernández is 23 years old and was born on October 24th of 1991 in Tegucigalpa, Honduras where she currently lives. Her parents are Marvin López Zuchiny and Ana Mercedes Hernández, and she has three siblings: Marvin Enrique López, Manuel Alejandro López, and Mildred Maria López. Her primary and secondary education was at Saint Raphael´s School, and after graduating she went to the Universidad Nacional Autónoma de Honduras (UNAH) to study journalism. She chose this as her career because she grew up in a family of journalists. Her grandfather used to work in one of the four main newspapers, and her father used to work in television. After five years of university she graduated on September 24th, 2013 at the age of 21, with an average of 74%. Hondudiario, the first digital newspaper in Honduras, is her current job and she has been working there since January 2013 when she started her professional practice. Since 2014, she has been the Chief Editor and is in charge of supervising and editing the daily work. While her job allows her to write about any subject, health and tourism are her main themes.