Organizacion Publicitaria SA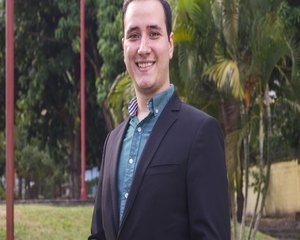 Moisés Orellana is a 2019 Professional Fellow from Latin America with ICFJ.
Moisés Orellana, 29 years old, was born in Honduras and currently lives in San Pedro Sula. He completed his studies in Communications and Advertisement at the University of San Pedro Sula. He began his professional career in 2012 working for several local television channels producing a variety of shows while gaining experience on content production.  He also has experience in independent audiovisual production as he has made several short documentaries about touristic destinations in Honduras, as well as some fiction short films. Recently, Moises worked in the digital department one of the most influential newspaper in Honduras, Diario La Prensa, where, in addition to working as a journalist, he developed an audiovisual project to distribute content about community issues, achieving around 200 thousand reproductions per publication on social media platforms.  Currently, he serves as the chief of the digital advertising department of the Farsimán Group, one of the largest pharmacy networks in the country, where he plans to focus his communications strategy on the dissemination of relevant topics for the community on social media through the inbound marketing.