Enois | Escola de Jornalismo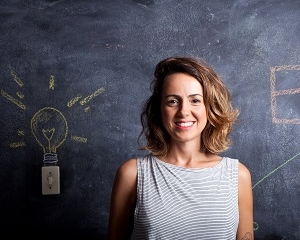 Nina Weingrill is a 2018 Professional Fellow from Latin America with ICFJ.
Nina Weingrill is the co-founder of Énois and Escola de Jornalismo. In 2009, she went down to Capão Redondo, the most violent of the impoverished favelas in São Paulo, Brazil, as a volunteer, teaching journalism classes to local youth. There Nina stayed for six months, helping students produce a magazine that was relevant to their worldview and reflected the reality of their lives. The project became bigger, so Énois was launched in 2012, and today it is the biggest free journalism school for Brazilian youth that aims to democratize and decentralize media. A media literacy project to help Brazil know itself. The organization has already been recognized by BID as one of the 16 most innovative startups of Latin America and by the American magazine Good as one of the world's initiatives that help people move forward. In 2015, they published the first online platform, at www.escoladejornalismo.org, to teach journalism for free in Brazil, now with more than 5,000 students enrolled.