Norman Eric Avila Gramajo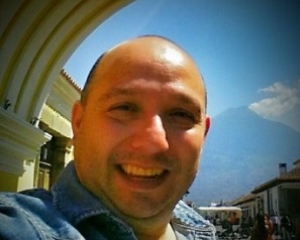 Norman Eric Avila Gramajo was a 2015 Professional Fellow from Latin America with ICFJ. 
Norman Avila is a software engineer from Guatemala. He has been involved in IT consulting and has run a software development shop for the last 15 years, but his real passion has always been observing weather, maps and technology. He manages his website, ClimaYa, devoted to informing and observing weather data and natural disasters in Central America, Mexico, and the Caribbean. His entrepreneurial spirit has allowed him to participate in entrepreneurship events across the region such as Startup weekends, BarCamps, and Hackathons.
He aims to convert ClimaYa to a weather-media service company focused on Latin America, provide specialized forecasts to different commercial activities, and generate a platform to provide emergency agencies in the region with a way to transmit automatic weather alerts for disaster preparedness and risk reduction. He can be reached in Twitter as @neavilag and @climaya and can also be reached directly on email neavilag@gmail.com.