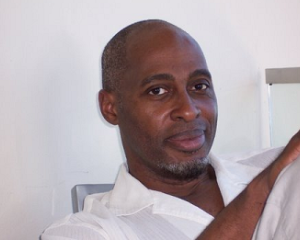 Phillip Martin was a Bringing Home the World Fellow in 2012.
Phillip Martin is a senior investigative reporter for WGBH Boston Public Radio. He is also a panelist for WGBH's "Basic Black," and host of PBS World Channel's 2012 primary coverage. He has reported on human trafficking and the Occupy Movement, among other topics. He is an adjunct professor at Brandeis University and executive producer for Lifted Veils Productions. Phillip is a former NPR supervising senior editor and race-relations correspondent. In 1995, he helped launch PRI's The World. He is the recipient of the Margret and Hans Rey WGBH Producer award and a regional Edward R. Murrow Award for Investigative Reporting, among other honors. Phillip is a former Nieman and US-Japan Media Fellow. He has a Masters degree from Tufts University's Fletcher School.
Phillip traveled to Southeast Asia, the UAE and the East Coast of the United States, to examine the impact of international trafficking on ordinary people for a multi-part series for WBGH, as well as in reports for "The Takeaway", PRI's "The World" and The Huffington Post.