South Africa: Advancing Data Journalism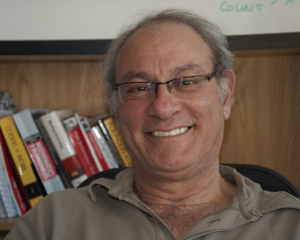 ICFJ Knight Fellow Raymond Joseph was working with Code for South Africa to strengthen the storytelling and audience engagement of news through data journalism and civic innovation in South Africa as part of ICFJ's Code for Africa data journalism initiative.
Joseph, a veteran of South African newsrooms, has worked in senior editorial and executive positions on a wide variety of daily and weekly national and regional publications.
Over the years he has also served as a consultant to large southern African media companies, helping to fix underperforming newsrooms, refocus their editorial strategies or launch media start-ups for the companies.
Joseph has embraced the dramatic changes happening in journalism and made the transition from print-only to a journalist able to work across multiple platforms. An evangelist for data-driven storytelling, he founded and is an executive committee member of Hacks/Hackers Cape Town, which is part of the worldwide movement that facilitates collaboration between journalists and technologists.
Joseph has worked closely with Code for South Africa, a Cape Town-based civic technology lab that uses data and technology to drive social change, and he has played a key role in training and advising journalists on the use of data, social media and digital tools to improve their work.
He is a co-founder and board director of a South African non-profit organization that publishes Big Issue, an award-winning monthly magazine that highlights issues often ignored by mainstream media, such as homelessness. He has also served as a consultant and acting executive director of the Johannesburg-based Institute for the Advancement of Journalism.
During his Knight Fellowship, he directed a "cadet school" in collaboration with Code for South Africa to train data journalists for South African newsrooms.