Project Coordinator and Innovation Editor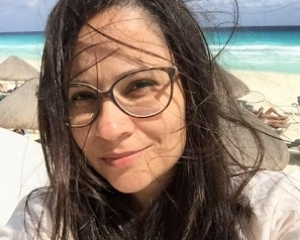 Sabrina Passos was a 2015 Professional Fellow from Latin America with ICFJ. 
Passos is a project coordinator and innovation editor of Zero Hora, a newspaper in Porto Alegre, Brazil. She is in charge of the digital production, video and special projects. She has been in the RBS Group since 2011, where she worked as digital editor and executive editor of the newspaper in Santa Catarina, and editor of Kzuka, a youth platform, in Porto Alegre, where she lives today.
She also worked at MBPress, in São Paulo, as editor in chief. The agency create content for portals like IG, Terra and MSN Brazil. She graduated in journalism at Bom Jesus University, in Joinville, Santa Catarina in 2005. She completed her post-graduate studies in Digital Strategies, Networking and Social Media. In 2014, she finished a Master's in Journalism and Brand Strategic Management, at IICS, in São Paulo.
Both post-grad courses had international extensions. In 2012, she participated in an executive program at the University of Florida. At the end of 2014, she was at the University of Miami and other Florida institutions. She is 32 years old and happily engaged to her beloved fiancé. She also loves her little puppy enjoys traveling the world. She has lived abroad, in the U.S., Australia and Europe, between 2006 and 2008.