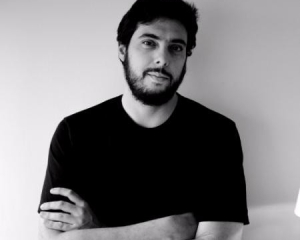 Sérgio Spagnuolo is the founder, CEO and managing-editor of data-driven news agency Volt Data Lab and editor of Brazilian fact-checking website Aos Fatos. With over 12 years of experience in newsrooms, he has worked for several media companies, including Reuters, Yahoo News and Mergermarket (previously owned by the Pearson/Financial Times Group). Spagnuolo holds a bachelor's degree in journalism from Mackenzie University and a Master's degree in International Relations from Pontifícia Universidade Católica (PUC), both in São Paulo. He is also a former 2016 Tow-Knight fellow for Entrepreneurial Journalism, at City University of New York, and a former ICFJ fellow for the program "A Digital Path to Entrepreneurship and Innovation for Latin America", based in San Francisco. 
Beyond his experience inside newsrooms, Spagnuolo is a board member at the Brazilian Association of Investigative Journalism (Abraji) for the 2018-2019 period and has also worked for the United Nations Development Programme (UNDP), as communications coordinator at the World Centre for Sustainable Development, in Rio de Janeiro, before creating Volt in 2014.
As part of Spagnuolo's TruthBuzz Fellowship, he  will work closely with Aos Fatos, a media startup formed in 2015 in response to a need for rigorously verified information and Folha de São Paulo, one of the largest newspapers in Brazil dedicated to increasing the reach of their existing fact-checking efforts.
IJNet pieces:
Video: Interview with ICFJ Truthbuzz Fellow from Brazil 
In audio interview, ICFJ TruthBuzz Fellow discusses misinformation in Brazil