Chouchou Namegabe, Democratic Republic of the Congo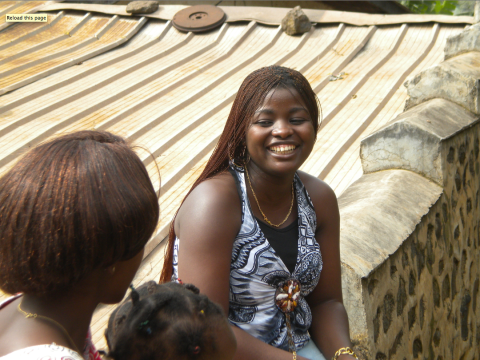 Namegabe uses community radio to report on the sexual violence against women in the lawless eastern section of the Democratic Republic of the Congo. At great personal risk, the self-taught radio journalist traveled through refugee camps in remote regions to collect wrenching personal accounts from women traumatized by violence. In 12 years of conflict, more than six million people have died and hundreds of thousands of women and girls have been raped and tortured.
As a journalist who challenges long-held cultural beliefs and exposes the brutality of a regional war that is being fought on the bodies of women, Chouchou puts her life on the line each and every day," said playwright Eve Ensler, one of those who nominated Namegabe for the award. Namegabe continues to face threats, especially after her powerful testimony in 2007 urging the International Court of Justice to classify rape as a political weapon in the Congo.
Namegabe also founded the South Kivu Association of Women Journalists and began equipping other women with microphones and radios to report more stories, including investigations of corruption and government mismanagement. In a culture in which women are shamed into silence, she has helped women find their voices and given them a support network to grow professionally as journalists.