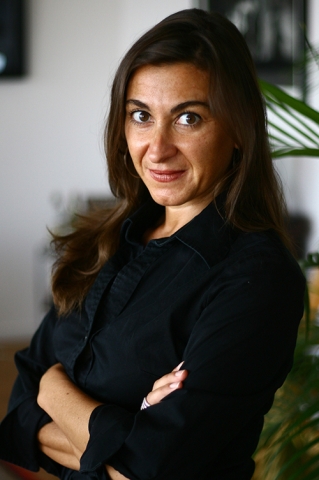 Lynsey Addario is an award-winning American photojournalist whose dramatic images of refugees and life in the midst of conflict have helped to change the face of war.
Her photographs from Afghanistan to Iraq to South Sudan have appeared regularly in The New York Times, National Geographic and Time Magazine. American Photo Magazine named her one of the five most influential photographers of the past 25 years.
Addario began photographing professionally for the Buenos Aires Herald in 1996. She eventually began freelancing for the Associated Press in New York, where she worked for several years before moving to New Delhi to cover South Asia.
In 2000, she traveled to Afghanistan to document life and oppression under the Taliban. She was part of the New York Times team that won the 2009 Pulitzer Prize for International Reporting for her photographs in "Talibanistan."
Over the years, she has reported on refugees in Syria, on the Islamic State's push into Iraq, on the civil war in South Sudan and on conflicts in Libya, Lebanon and Congo (DRC), among others.
In 2011, while on assignment for The New York Times, she and three other journalists were captured and held hostage in Libya for six days. She writes about the ordeal in her first book, "It's What I Do: A Photographer's Life of Love and War," which was published in February. The memoir is scheduled to be made into a movie starring Jennifer Lawrence and directed by Steven Spielberg.
Addario has received numerous awards, including the MacArthur Fellowship, or "Genius Grant," in 2009. She's represented exclusively by Getty Images Reportage. She received a bachelor's degree from the University of Wisconsin-Madison, where she graduated with honors. She speaks English, Spanish and Italian.