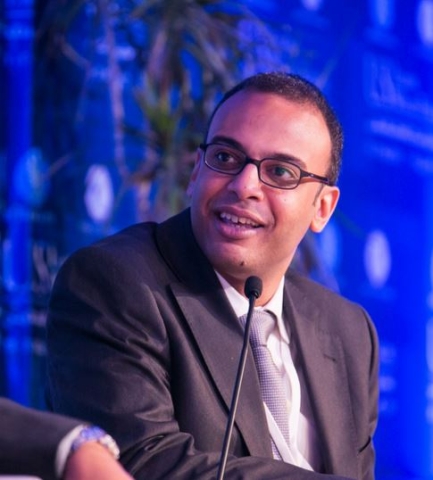 The International Center for Journalists condemns the arrest of Hossam Bahgat, an investigative journalist detained Sunday by Egyptian military intelligence for allegedly publishing false news that damages national interests.
Bahgat, 36, a reporter for the independent news site Mada Masr, has a reputation for serving as a government watchdog. He also founded a human rights organization in 2002, the Egyptian Initiative for Personal Rights.
His arrest is tied to a recent article examining the convictions of 26 military officers who allegedly plotted a coup against the current government, said lawyer Negad al-Borai, in a Guardian piece.
The Committee to Protect Journalists (CPJ) cites Bahgat's detainment as a continued strike against freedom of expression in Egypt.
"The Egyptian military has already indicated its contempt for the role of an independent media with a series of arrests of journalists," said Sherif Mansour, CPJ's Middle East and North Africa Program Coordinator, in a statement. "This latest detention is a clear attempt to stifle reporting."
"ICFJ has had its own distressing experience with the Cairo authorities, which cracked down on innocent people whose only 'crime' was helping Egyptians to practice good journalism," says ICFJ President Joyce Barnathan. "All the charges should be dropped and Bahgat should be set free."
When summoned by the military, Bahgat wasn't allowed to bring his cell phone or a lawyer, Lina Attalah, editor-in-chief of Mada Masr, told CPJ. He was allowed to meet with lawyers seven hours into the interrogation, she said.
Bahgat's detainment, ordered to last four days, prompted a social media outcry, with Arabic-language hashtags trending on Twitter calling for Bahgat's release.
Main image and homepage slideshow image CC-licensed on Flickr via U.S.-Islamic World Forum.