As we mark World Press Freedom Day this week, the importance of journalists supporting one another has never been more clear. We're stronger when we connect and collaborate, leaving our silos behind.

Our International Journalists' Network (IJNet) enables vital exchanges of knowledge among ICFJ's global community, as they navigate declining press freedom, unrelenting disinformation, and the emergence of artificial intelligence that portends radical change.

An amazing team of editors and translators runs IJNet's eight language sites from the Americas to Asia, from Europe to the Middle East. And our freelancer network? Almost 200 journalists over the past year – from Belarus to Egypt to Nigeria – have shared their insights with colleagues the world over through IJNet.

Our readers, including more than 100,000 email subscribers, rely on IJNet to help them develop skills, further their careers and track the latest developments in global media. For some of them, IJNet is why they became journalists. For others, it is how they became better journalists.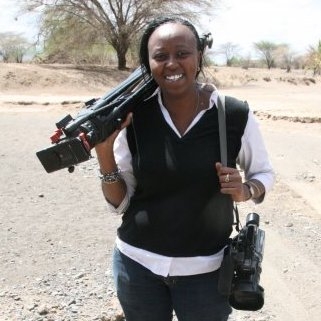 "When I was a budding journalist, IJNet had a profound impact in my career, because it provided me with resources and tools to navigate the world of journalism," said Rose Wangui, a 2019 ICFJ Knight International Journalism Award Winner from Kenya. "Through programs, fellowships and grants, IJNet empowered me with training, support and a network to become a better journalist."

Increasingly, we've acted quickly to prepare journalists to report responsibly – and safely – on alarming crackdowns on the media, and crises like COVID-19, attacks on governments in Washington and Brasilia, and the Russian invasion of Ukraine.

"I recommend IJNet's weekly newsletter to everyone. The site has a lot of practical information and real professional advice," said Galyna Ostapovets, our journalist of the month in March, and an IJNet Russian contributor. "In April 2022, I found on IJNet a great training on conflict reporting. Since I live in Ukraine and I write a lot about the Russian war in Ukraine, it was very useful for me to get such training."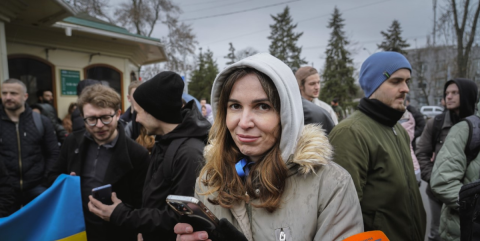 For a quarter century, IJNet has engaged journalists like Wangui and Ostapovets to strengthen their communities with credible, dynamic reporting. The site not only supports them – it wouldn't be what it is without them.

As journalists face new challenges today and in the years to come, IJNet will be there to make sure our network is ready. Visit us today, and share with the journalists in your life.