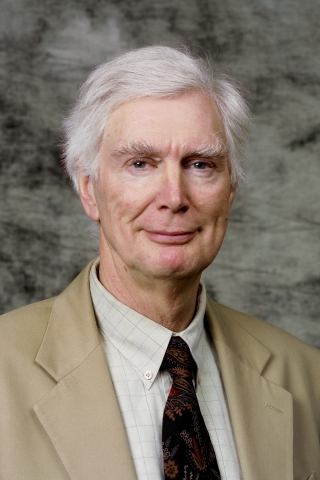 The board and staff of the International Center for Journalists (ICFJ) mourn the death of longtime President David Anable, who expertly led the organization through a period of profound media transition from 1997 to 2004. 

Anable, 84, died Aug. 13 in Portland, Maine, surrounded by his family.

At ICFJ, Anable was a steady leader beloved by staff, board members and partners. A native Englishman, he had a wry sense of humor and an easy-going demeanor, but he was unflinching in his commitment to high-quality and ethical journalism. ICFJ's roots were in print journalism, and Anable helped pilot the organization into an age when digital media began its ascent. 

Anable's passion for helping journalists fulfill their vital mission across the globe shone through all his work for ICFJ. He loved to travel to see the impact of ICFJ's programs on many continents, and he equally loved to host visiting journalists in Washington from everywhere from Peru to Nigeria to Kyrgyzstan.

"David was a wonderful man who did so much for ICFJ as president and even after he retired," said ICFJ Board Chairman Michael Golden. "He was a brilliant and principled leader, and all of us are greatly saddened to learn of his death."

Before joining ICFJ, Anable worked for the Christian Science Monitor in a variety of roles, starting in London and moving to Boston. He advanced from reporter to New York bureau chief to international news editor and finally managing editor. After leaving the Monitor, he became professor of journalism and chairman of the journalism school at Boston University. 

Anable brought to ICFJ great journalism experience, a strong global perspective, a deep belief in the power of principled media to improve the lives of citizens, and outstanding people management skills. He was known at ICFJ's headquarters near the White House for his morning rounds to catch up with staff members, his rigorously deployed red editing pen, and the miniature golf tournaments he led through the warren of offices at the end of the workday.

After Anable left ICFJ, he took a fellowship at the Harvard Kennedy School's Shorenstein Center on Media, Politics and Public Policy. He and his beloved wife, Isobel, regularly visited ICFJ, and Anable continued to help ICFJ in numerous ways, never turning down a request for assistance. 

His legacy lives on through all of ICFJ's work across the globe.