En el marco del programa del Hub de Periodismo de Investigación de la Frontera Norte que impulsa ICFJ junto al Border Center, el pasado 4 de noviembre se lanzaron una serie de protocolos de seguridad con especial foco en los riesgos distintivos de la zona norte de México. Sin embargo, muchos de los elementos que se comparten en los documentos pueden ser útiles para periodistas de otras regiones de México y América Latina.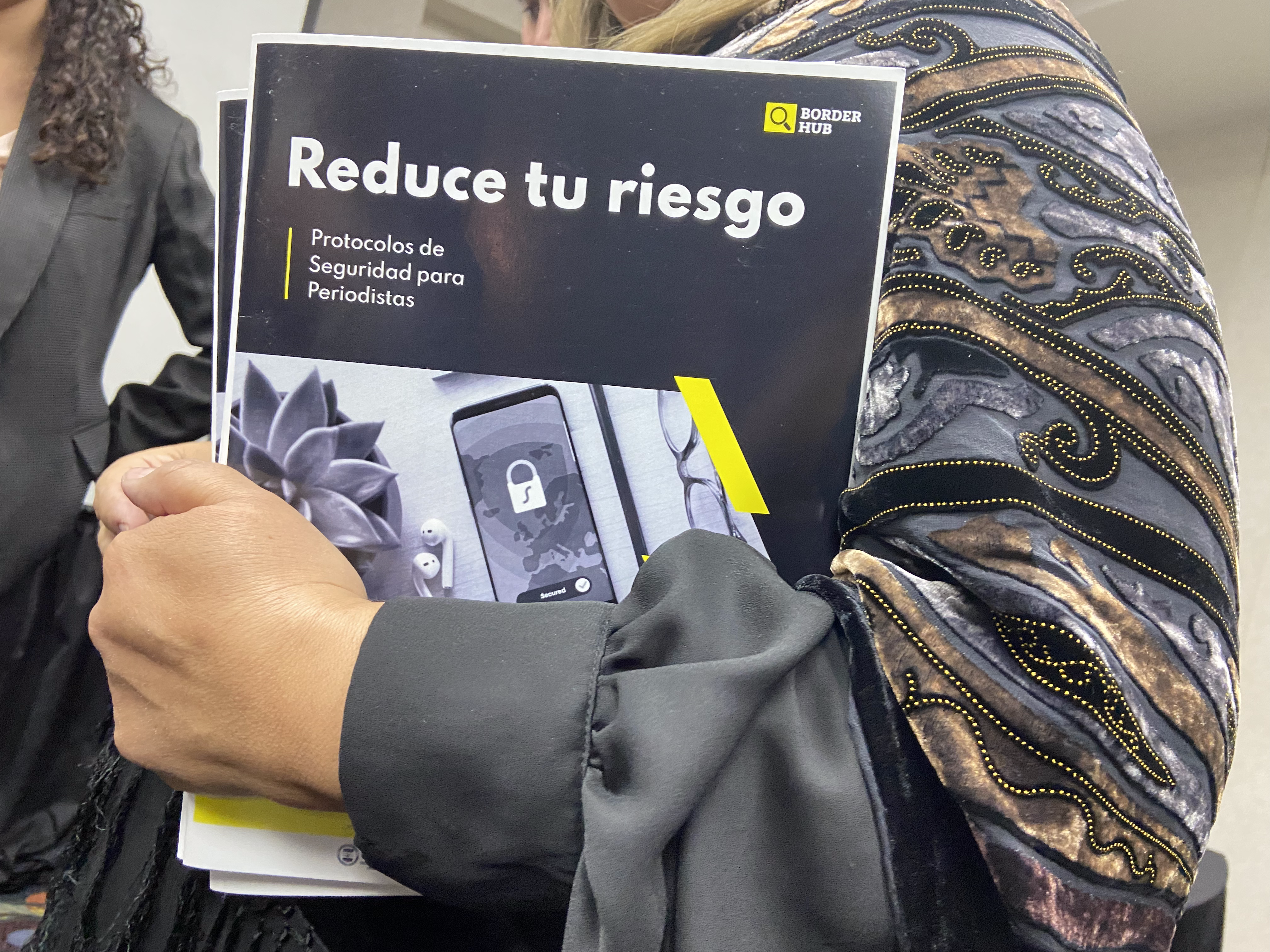 Estos protocolos (que pueden descargar más abajo) son guías de acción individual o colectiva para que periodistas y personas defensoras que ejercen su oficio puedan reducir el riesgo de manera significativa en momentos en los que una amenaza de daño grave de tipo físico, legal, psicológico o digital pende sobre sus organizaciones y personas.
Los autores aseguran que las guías no son ni estáticas ni definitivas. Son documentos en redacción permanente que deben ponerse a prueba y mejorar en cada experiencia donde una persona dedicada al periodismo o a la defensa de los derechos humanos utiliza los protocolos para mejorar su seguridad.
El documento incluye protocolos de actuación en caso de:
Amenaza
Vigilancia
Acoso Sexual
Investigaciones de alto riesgo
Fuentes de Información
Zonas de Alto Riesgo
Acoso judicial
Incidentes Graves de Seguridad Seguridad Digital
Descarga el documento de Protocolos de Seguridad Hub de Periodismo de Investigación de la Frontera Norte (Border Hub)
Autor: Jorge Luis Sierra, Director del Border Hub y presidente del Border Center for Journalists and Bloggers
Colaboración: Jorge Sebastián Sierra
Ilustración: Carlos Mendoza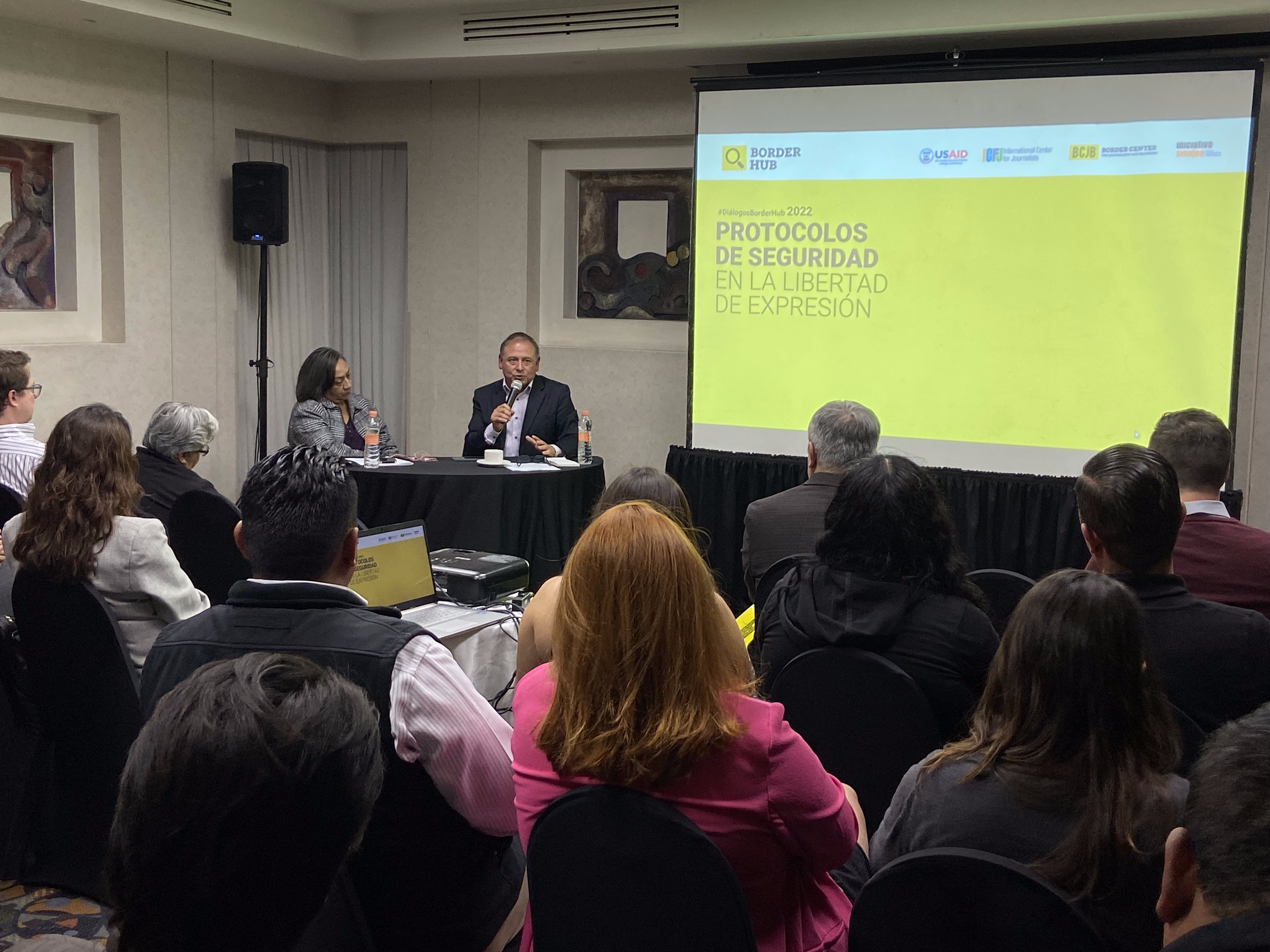 Este es un proyecto del International Center for Journalists en alianza con el Border Center for Journalists and Bloggers, con el apoyo del pueblo de los Estados Unidos a través de la Agencia de los Estados Unidos para el Desarrollo Internacional (USAID). El contenido de este texto es responsabilidad de su autor, y no necesariamente refleja el punto de vista de USAID o del gobierno de los Estados Unidos.