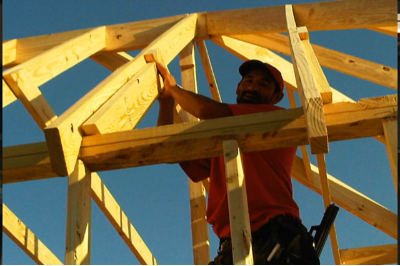 Three journalists have won awards for in-depth stories that have improved the financial literacy of minorities across the United States. The award winners were among 42 reporters who participated in a 12-week program administered by ICFJ and funded by The McGraw-Hill Companies on personal finance reporting.
Heather Scofield, staff writer at The Durango Herald, won first place for her front-page articles on immigrants slipping through cracks in the country's health system. Focusing on one family's struggle to get health insurance, she highlighted how some Hispanic groups—even those in the country legally—are regularly turned down for coverage. Scofield explains how this burdens the local economy, especially strapped social welfare agencies. She also wrote a sidebar on what is working in the health system and how policies are changing to accommodate immigrant communities.
Second-place winner Yezmin Thomas of Telemundo created a multimedia report on how the recession is hurting migrant workers in Fort Worth, Texas. Their American dream, she writes, has turned into the reality of barely making ends meet as day laborers. Thomas then "zooms out" and examines the important role that the Hispanic labor force plays in the U.S. economy.
Third-place honoree Jeff Kelly Lowenstein worked with Loyola University to research and analyze the demographic trends of minority communities on the outskirts of Chicago. In his multimedia-rich story on a revitalization plan in the mostly Hispanic neighborhood of Pilsen, published on Hoy Chicago's website, he reveals how these projects are displacing Hispanics instead of employing them.
The winners will be honored in New York on November 30. Other participants focused on topics like money management among young Latino professionals in Washington, D.C., and how the medically uninsured can get affordable treatment.