This story was first published on IJNet, an ICFJ project that provides the latest tips, trends and training opportunities in seven languages. We're committed to providing resources to help journalists in our network produce quality reporting on COVID-19 and other pressing topics.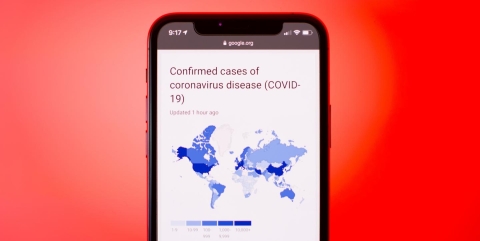 Cases of COVID-19 are rising in Africa, after the continent was initially spared of the pandemic in its early days. So far, 53 countries have reported cases of the disease, and governments continue to roll out measures to halt the spread. Media organizations on the continent are also ramping up their coverage, bearing in mind Africa's unique context, including a lack of government data, strained media budgets, as well as health systems that have in the past struggled with handling endemic diseases. There is a lot to learn from global media outlets that have been covering the disease longer, while maintaining an African perspective on COVID-19.
Here are some reporting resources that can help journalists on the continent cover the pandemic:
Data
Community
ICFJ's Global Health Crisis Reporting Forum connects journalists with some of the world's top health practitioners, newsroom leaders and other experts, who can answer questions in live video chats. It's also a place to connect with fellow journalists in Africa and across the globe for useful tips and collaboration. 
Gathering COVID-19 Resources is a Trello board developed by journalism project Gather, to organize and make available resources and information for journalists covering the pandemic. It includes tools, guides and frameworks on reporting the health crisis.
On social media platforms, #COVID19Africa is a continuous source of discussion and information on how the virus is impacting the continent
Fact-checking
Main image CC-licensed by Unsplash via Brian McGowan.