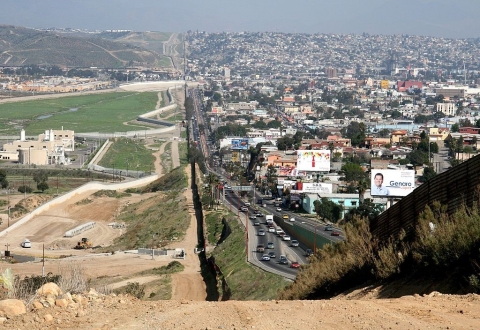 Digital news startups in Juarez and Monterrey, Mexico, are the first recipients of new grants to help independent media organizations on the U.S.-Mexico border increase their business acumen and revenue. SembraMedia and the International Center for Journalists (ICFJ) awarded the grants as part of the Mexico Border Investigative Reporting Hub project.    
La Verdad de Juarez is an investigative journalism outlet founded in 2018 and dedicated to covering the complex city of Juarez – one of the most dangerous cities in the world. Verificado.com.mx is an investigative and fact-checking initiative founded in 2017 in Monterrey that aims to dispel rumors and generate fact-based discourse around topics like human rights and gender.  
Each winner will receive seed funding and technical assistance from expert consultants to develop new business models. The goal is to help ensure they can continue to provide independent reporting from the border. It comes at a time when Mexican media is largely controlled by a wealthy few with political ties, according to Reporters Without Borders. 
"Both of our grantees have been doing such important, courageous, investigative journalism along the U.S.-Mexican border," said Janine Warner, co-founder of SembraMedia and an ICFJ Knight Fellow. "In the interviews, they inspired us and showed us how vital their journalism has become in their communities, even after just a year or two of publishing." 
SembraMedia's program advisor, Sebastian Auyanet, said helping digital news startups become more sustainable "ultimately is about helping them better serve their audiences, and more importantly, build better relationships with the people affected by what they do." 
The Mexico Border Investigative Reporting Hub project is run by ICFJ, together with the Border Center for Journalists and Bloggers, SembraMedia, and Iniciativa Sinaloa. The project, funded by USAID, aims to work together with journalists in Mexican border states to hone their skills identifying and covering corruption-related issues.