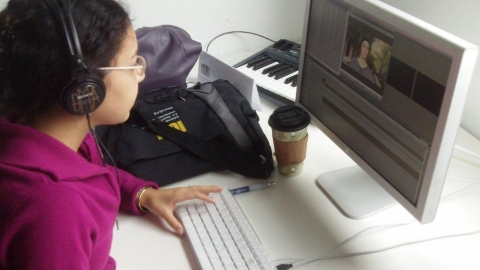 Building on the success of the 2014 program, ICFJ will continue hosting a one-year program that allows Tunisian students seeking their master's degree in journalism the opportunity to train and report in the United States. The participants will learn practical skills to enhance their reporting, meet with experts working in their field of interest and immerse themselves in U.S. culture. ICFJ will continue this training program in partnership with the Institute of Press and Information Sciences (IPSI) at the University of Manouba.
ICFJ provides English-language instruction to the selected journalism students before their departure to the United States. This will help boost their language skills before they arrive for their internship so they get the greatest possible benefit from the program.
The first stop for the selected journalism students is ICFJ's headquarters in Washington, D.C., where they will take advantage of the many resources that the U.S. capital offers. In Washington, they will embark on an intensive three-day orientation. Training topics include an overview of the U.S. media system, discussions on American freedoms of speech and press, journalism ethics, diversity in newsrooms and U.S. elections.
The journalism students will travel to different newsrooms across the United States for their 14-day internships. The journalists will observe the day-to-day activities of their host newsrooms, becoming familiar with how U.S. newsrooms operate and gaining experience in news production. The students will return to Washington to discuss their experiences in their host newsrooms.
The program is part of ICFJ's effort to train the next generation of Tunisian media professionals and expose them to new skills and tools used by U.S. and international news media. The US Embassy in Tunis, Tunisia, selects the journalism students who participate in the program.
To learn more about our program, please click here.