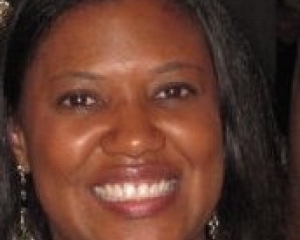 Andrea K. McDaniels was a Bringing Home the World Fellow in 2016.
Andrea K. McDaniels is a national award-winning health and medicine reporter for The Baltimore Sun, with a special interest in urban health issues, trauma and disparities. Her series "Collateral Damage," about the invisible health impacts on those who live in violent communities, has won several recognitions, including The American Association for the Advancement of Science Gold Award and the Association of Health Care Journalists' top award for public health reporting.
McDaniels grew up mostly in Northern Virginia and graduated from the University of Maryland, College Park. She has also worked at The Charlotte Observer where she covered race and immigration, as well as chronicled the changing racial dynamics in North Carolina as an influx of Mexican immigrants moved to the area.
Since coming to Baltimore in 2001, McDaniels covered business for more than a decade before moving to the health and medicine beat, where she writes about the latest medical research, has investigated Maryland's troubled health exchange and keeps readers abreast of all the latest fitness trends. She also contributes to the Picture of Health blog. She hopes to use the BHTW fellowship to explore a side of Johns Hopkins, a part of the beat she regularly covers, that few have written about.
Project: McDaniels will explore Johns Hopkins Medicine's vast expansion over the last decade in Singapore and the Middle East. She will delve into how the move into other countries has impacted research and business opportunities for the medical institution. McDaniels will also explore the influence on health care in these countries and how the medical institution has dealt with cultural differences.