Staff Writer for The Atlantic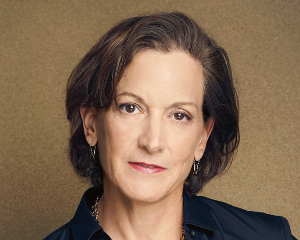 Anne Applebaum is a staff writer for The Atlantic and a prize-winning historian with a particular expertise in the history of communist and post-communist Europe. She is a Senior Fellow at the School of Advanced International Studies at Johns Hopkins where she runs ARENA, a research project on disinformation and 21st century propaganda. She is the author of several books, including Red Famine: Stalin's War on Ukraine; Iron Curtain: The Crushing of Eastern Europe; and Gulag: A History, which won the 2004 Pulitzer Prize for non-fiction as well as the Duff Cooper prize. Both Gulag and Iron Curtain were nominated for the National Book Award. Red Famine won the Lionel Gelber prize and the Duff Cooper prize (for the second time). Iron Curtain won the Cundill History prize.
Anne was a columnist for The Washington Post for fifteen years, and is a former member of the Washington Post editorial board, a former deputy editor of the Spectator magazine in London, and a former Warsaw correspondent of The Economist magazine and the Independent newspaper. She has been a columnist at the Sunday Telegraph, the Daily Telegraph and the Evening Standard. She has lectured at many universities, including Yale, Harvard, Columbia, Oxford, Cambridge, Zurich and Humboldt. She has also written, over the years, for the New York Review of Books, The Wall Street Journal, Foreign Affairs, and many other publications. She is a graduate of Yale University and The London School of Economics, she was a Marshall Scholar at Oxford University and she has honorary doctorates from Georgetown and Kyiv Mohyla Universities.
ICFJ Tribute to Journalists 2021