Antonio Barrios Alvarado Barrios Alvarado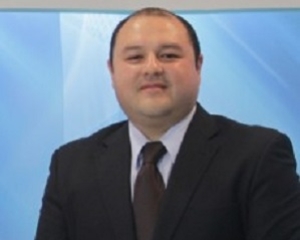 Antonio Barrios Alvarado is a journalist with 16 years of experience. Currently he is responsible for coordinating the daily agenda of almost 8 sections in Prensa Libre, the biggest newspaper in Guatemala. He plans with the editors what are the best ways to publish, according to the media strategy, the news on the print edition, digital edition, social media and TV online. He also works directly with eight journalists who work in the political section, who covers all the issues about the Guatemala´s internal policy. This team produces much of the investigative journalism about corruption.
In 2015, he received an Honorable Mention in the category of Internet News Coverage in a collaborative multimedia project: Why are women being killed in the Northern Triangle? On June 2015, the same publication won the First place in the category of collaborative work for Investigative Journalism in the Americas by ICFJ and Connectas; it was created as part of a collaboration between journalists in Guatemala, Honduras and El Salvador.
Earlier in his career he was sports photojournalist and writer at the regional newspaper elQuetzalteco and Prensa Libre, he covered interanational stories such as the 2010 FIFA World Cup South Africa; 2008 FIFA Futsal World Cup Brazil; Central American and Caribbean Games, Cartagena, Colombia, 2006; and Pan American Games in Santo Domingo, Dominican Republic, 2003.
He is a graduate of the Universidad Francisco Marroquín with a Bachelor Degree in Social Communications. He also earned a masters degree in Politics and Communication from Universidad Panamericana and postgraduate education in journalism from Universidad del Istmo.
He writes a weekly opinion article for the regional newspaper elQuetzalteco and is a professor of journalism and photojournalism at the Universidad del Istmo and Universidad Mesoamericana.