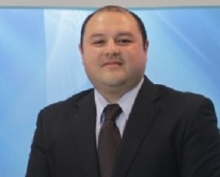 Antonio Barrios Alvarado is a journalist with 16 years of experience. Currently he is responsible for coordinating the daily agenda of almost 8 sections in Prensa Libre, the biggest newspaper in Guatemala. He plans with the editors what are the best ways to publish, according to the media strategy, the news on the print edition, digital edition, social media and TV online. He also works directly with eight journalists who work in the political section, who covers all the issues about the Guatemala´s internal policy. This team produces much of the investigative journalism about corruption.
In 2015, he received an Honorable Mention in the category of Internet News Coverage in a collaborative multimedia project: Why are women being killed in the Northern Triangle? On June 2015, the same publication won the First place in the category of collaborative work for Investigative Journalism in the Americas by ICFJ and Connectas; it was created as part of a collaboration between journalists in Guatemala, Honduras and El Salvador.
Earlier in his career he was sports photojournalist and writer at the regional newspaper elQuetzalteco and Prensa Libre, he covered interanational stories such as the 2010 FIFA World Cup South Africa; 2008 FIFA Futsal World Cup Brazil; Central American and Caribbean Games, Cartagena, Colombia, 2006; and Pan American Games in Santo Domingo, Dominican Republic, 2003.
He is a graduate of the Universidad Francisco Marroquín with a Bachelor Degree in Social Communications. He also earned a masters degree in Politics and Communication from Universidad Panamericana and postgraduate education in journalism from Universidad del Istmo.
He writes a weekly opinion article for the regional newspaper elQuetzalteco and is a professor of journalism and photojournalism at the Universidad del Istmo and Universidad Mesoamericana.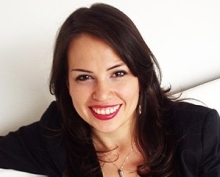 Claudia Báez is a colombian data journalist. She specializes in data analysis and data mining for the media industry and business. She is experienced in data preparation from structured and unstructured data sources; as well as in creation in management key performance indicators to aid in strategic decision making, in organizations in France, United States and Mexico. Currently she works for Consejo de Redacción, an organisation that promotes investigative journalism in Colombia, she is also a member of Datos El Tiempo, the data unit of the Colombian newspaper El Tiempo.com. She is passionate about data journalism and storytelling innovation.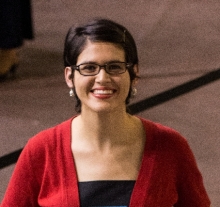 Claudia Nieto Anderson was born in Comayagüela, Central District of Francisco Morazan, Honduras, in 1986. She played basketball in high school and got a full athletic scholarship to study Communication and Advertising at the Universidad Tecnologica Centroamericana (Unitec). She has worked in media and has spent the last two years at Presencia Universitaria, the National Autonomous University of Honduras' (UNAH, in Spanish) digital newspaper.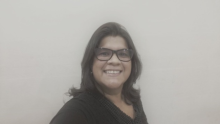 Edna Rheiner is a technology and journalist enthusiast. Her other passion is journalist photography and she has had the opportunity to do several news coverage in Guatemala. She has a degree in Communication Sciences. She has three masters degree: one in Education, another in Reengineering, Communication and Technologies and the last one in Production and Direction of e-learning programs. She is a web and graphic designer. She has worked in journalism since 1997 and she also has 10 years of experience teaching in universities. She worked in elPeriódico XXI and SigloXXI in Guatemala city. Currently she works as the head of content at the most popular radio station in Guatemala.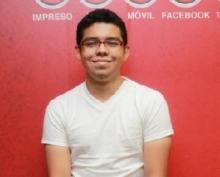 Eduardo, 24, is a Honduran journalist and the night editor of the digital area of the newspaper El Heraldo. He has worked in this medium since 2012. At 19, he started covering Metro, El Heraldo's section about news of the capital city of Honduras. In this area, Eduardo covered infrastructure, road projects, urbanism, tourism, access to water, and transparency policies of the mayor of Tegucigalpa. Then, in 2016, Eduardo began working for the web page with a new group of young journalists, with the goal to strengthen the digital section of the newspaper. Although Eduardo only has received training inside the newspaper, he also is a autodidact in digital tools and journalism 2.0 and 3.0.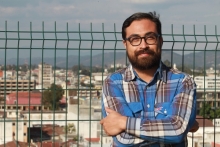 Eswin Quiñónez Florián holds a degree in Communication Sciences. He has been a journalist since 2003. He is a web editor at the newspaper "Prensa Libre," the most influential newspaper in Guatemala. He has been a reporter and editor at the newspaper La Hora. He was a "Programa Balboa" Fellow for Young Iberians Journalists in 2007. He was an intern at the magazine Epoca in Madrid, Spain. He has collaborated with publications in Latin America and he teaches a "Narratives Online" course at the Universidad del Istmo (Unis).
Eswin is passionate about new ways to tell stories and the evolution of resources for journalists. He pays special attention to social issues. He covered the Rio + 20 summit in Rio de Janeiro and the World Water Summit in Pernambuco, Brazil. He is currently the manager of electronic publishing and participates in creating social media strategies and digital media at "Prensa Libre."
Francisco J. Molina (@molinafm) is a Honduran digital media communicator and lecturer, economist & researcher in the making, based in Tegucigalpa. In the early stage of the Internet (when having an email was almost disruptive), with a B.A. in Law from UNAH, he landed in Pamplona to complete an M.A. in Communication. It's the first major plot point for a radiophlie/digital storyteller, media business and economics dilettante who worked the next few years on both sides of the classroom, the newsroom, the studios and the media lab.
After a few years of media content –mostly radio- projects in Honduras, he returned to Spain as Rafael del Pino Foundation Latin-American Fellow for a M.[radio]B.A. by UAB and Cadena SER. For the next 15 years he has promoted, conducted and participated in diverse -news, entertainment and institutional- projects in Honduras, increasingly integrating digital and social media, and lately DDJ and data visualization, content generation and management in diverse platforms. In parallel, since 2011 he is also a Communications and Advertising audio and digital media Lecturer at UNITEC and in 2015 he began a Ph.D. in Business Economics, from which he expects to become a Doctoral Candidate in June 2017.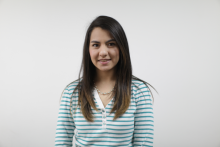 Gladys Olmstead works for an independent digital media magazine, with a small group of journalists. The magazine's main focus is political and social subjects, keeping an eye on the political parties, the decisions made by the President, and try to keep track of every actor in the political environment.
Gladys Olmstead's main focus is politics, data and social movements. She values making connection with other subjects, such as ecology and the environment, economics and human rights. She believes it is very important to be able to provide different angles for the readers and viewers in the audience.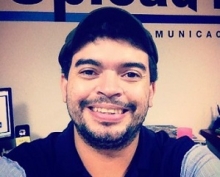 Juan Cruz is a Honduran renaissance man who grew up admiring the roles played by visionaries such as Leonardo da Vinci, Johannes Gutenberg, Jules Verne, Nikola Tesla and many other geniuses who had both the ability and endurance to shape humanity's future. His last seven years of experience working in the field of communications in Honduras has made him acutely aware of the importance of a free press that keeps citizens informed about the actions of leading groups and individuals in the social, economic and political spheres of the nation. Juan is presently the director of CBCW, a revolutionary media agency working in a wide array of projects in the field of communications. A graduate of McKenzie College in Digital Animation, in Canada, and USAP in Communications, in Honduras, Juan returned to Honduras in 2008, to his hometown of San Pedro Sula, lately declared the most dangerous city in the world, planning to revolutionize media by creating authentic citizen journalism projects, which his agency is currently developing. Juan envisions a new Honduran society where citizens, empowered by their ruling of media and keeping government accountable, ultimately achieve a peaceful return to democracy and civilization.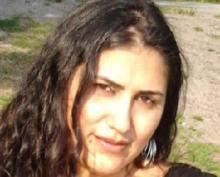 J.Fernanda Sanchez Jaramillo is a Colombian journalist with a masters degree in international relations. She is also a community support worker with experience working with people with dual diagnoses: mental health issues and addictions. During her job as community support worker, she was elected as a human rights representative for people of colour at BCGEU union in Vancouver (Canada).
She has 20 years of experience as a journalist working for traditional media such as El Espectador, El Tiempo and independent media such as La Pluma and Radiomacondo. She published seven books about women and she is a member of one the most important journalist associations in Colombia, the Círculo de Periodistas de Bogotá (Circle of journalists from Bogotá), and a law student at Santo Tomás University.
Last year, she received the Colibrí award by the humanist movement from Barrancabermeja (Colombia) for her contribution to peace building through independent journalism. She was also awarded the Carter Center fellowship on journalism and mental health; nowadays, she is conducting a research on the impact of sexual violence, torture, displacement and landmines on survivor's mental health. Until July 28, 2015, she worked as a communications coordinator, web master and community manager for Reiniciar, a human rights organization in Bogotá. Fernanda Sánchez is a feminist committed to human rights issues, restorative narratives, ethical and solutions journalism.
Mariana Congo is passionate about personal finance and technology. She loves to explain hard subjects and concepts in a simple way for readers. As a reporter, she has worked for radio, magazine, newspaper and online. During the last four years she wrote mainly about personal finance, economics and technology trends for the Brazilian newspaper O Estado de S. Paulo (Estadão). In 2016 she started working as content manager for the finance startup Magnetis.
In 2015, she finished her MBA in Economics, Finance and Capital Markets from BM&FBovespa Educational Institute and UBS School of Business. She also has a professional master in Digital Media Production from the Catholic University of Minas Gerais (Puc Minas) and a bachelor degree in Social Communication, major in Journalism, from Federal University of Minas Gerais (UFMG).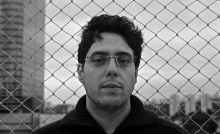 Sérgio Spagnuolo is the editor and founder of Volt Data Lab (www.voltdata.info), a data journalism news agency based in Brazil. With 10+ years of experience in newsrooms, he worked for several news outlets, including Reuters, Yahoo News and Mergermarket, among many others. He was also the communications officer for United Nations' World Center for Sustainable Development (RIO+ Centre), in Rio de Janeiro, before creating Volt in late 2014. Sergio holds a bachelor degree in Journalism studies from Mackenzie University and a Master's degree in International Relations and Human Rights from Pontifícia Universidade Católica de São Paulo. You can find out more about him in his LinkedIn page.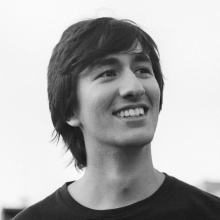 Stefano Wrobleski is a reporter at InfoAmazonia, a geojornalism organization covering the Amazon. He also worked for two years at the online agency of Reporter Brazil's NGO, where he covered human rights and followed inspections of slave labor. He is passionate about data and new forms of online narratives and seeks to incorporate aesthetic concerns to journalistic production. Besides graduating with a degree in journalism, he concluded a masters in Digital Journalism at the International Institute of Social Sciences (IICS) and is a student of bachelor's degree in History at the University of São Paulo (USP).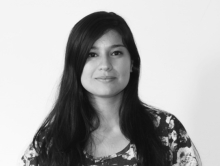 Tatiana Navarrete studied journalism at Rosario University in Bogotá. Since 2012 she has worked as a journalist at VerdadAbierta.com and she is in charge of covering the transitional justice process of the paramilitaries, which is on its tenth year of implementation. She has also written about forced disappearance, land dispossession, internal displacement, gender-based violence, extrajudicial execution, and more recently the peace process with the Farc guerrillas. As a result of the variety of topics she writes about, one of the most interesting things in her job is that she must travel around Colombia, visiting the places most affected by warfare, getting to know directly the actors, institutions and places where the conflict had happened.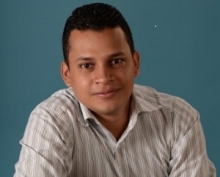 Vladimir Vásquez is 30 years old and was born in Moscow, Russía. He lived 19 years in Bluefields, a small city in the South Coast of Nicaragua and came to study journalism in Managua when he was 19 years old. He started to work in journalism when he was 20 years old as an international news journalist for the former Telenica Canal 8 of Nicaragua. After that he worked for Canal 12 and later in 2012, he came to La Prensa where he started to work as a journalist covering energy topics. A year after that he was promoted to work for Domingo Magazine, a weekly publication where they conduct interviews and write reports. As of September 2015, he is the editor of Domingo where he works with a group of three young people who love journalism.