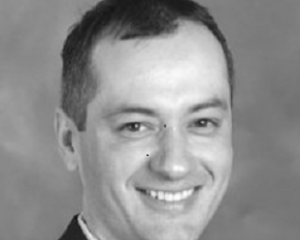 Antonio Olivo was a Bringing Home the World Fellow in 2012. 
Antonio Olivo is an urban affairs reporter with The Chicago Tribune. Antonio joined the Tribune in April 2004, initially focusing on housing and urban development in Chicago. Since 2007, he has also been writing about immigration. Before joining the Tribune, Antonio covered labor, housing and transportation for Bloomberg News in New York. He began his career at the Los Angeles Times where his beats included Latino politics and the East Los Angeles community. In 2011, Antonio won the Studs Terkel Community Media for his body of work in Chicago. He has also won the 2008 Chicago Headline Club's Peter Lisagor award for deadline reporting and the National Council on Crime & Delinquency PASS Award in 1997. Antonio holds a bachelor's degree in English literature from University of California, Los Angeles.
Antonio traveled to China to document the measures that some people are taking to earn money and migrate to the United States. During his fellowship, Olivo spoke with families-turned-investors in Beijing, Shanghai and Chicago. Read his stories and watch his video for The Tribune.