Bianca Precoppe Pinto Lima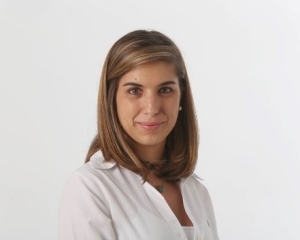 Bianca Precoppe Pinto Lima was a 2017 Professional Fellow from Latin America with ICFJ.
Country: Brazil

Organization and Position: I serve as online and mobile editor at the daily newspaper O Estado de S. Paulo (www.estadao.com.br), one of the largest papers in Brazil, both in digital and printed platforms. In charge of selecting texts, photos and multimedia materials that will be highlighted at the homepage and the mobile edition. Besides monitoring the daily audience and accompanying the competing websites.

Favorite digital tool and why: Infogr.am (). It is a fast and easy way to create charts and infographics. It is possible to design interactive data visualizations and then insert it into online articles. It was really useful during my time as economic reporter/editor.

Project Proposal: I would like to work on projects related to mobile journalism. In other words, to figure out how to produce new narrative formats to reach a connected and mobile audience. To learn the best ways to take full advantage of portable equipment, such as smartphones and GoPro, and of video tools like Periscope. And also to get to know new digital tools that help journalists to produce multimedia materials.

Proudest Professional Accomplishment: The multimedia article about the Brazilian economic crisis - entitled why did Brazil stop? - is the journalistic material that I'm most proud of. Firstly, because it is a work of depth, which addresses different nuances of the crisis. Also because it is entirely multimedia: readers can find videos, texts and animated graphics in the same article. And, lastly, because it was awarded. In March 2016, I and my team received an honorable mention, in the Macroeconomics category, in the 23rd CNH Industrial Award for Economic Journalism.