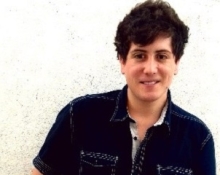 Country: Nicaragua
Organization and Position: I work as Editor for La Prensa (Nicaragua's biggest paper), and Sunday's special publication of the paper Revista Domingo. It is a 24 pages long magazine dedicated to special reports, long interviews with nationwide personalities, profiles, politic analysis, stories, chronicles, etc. I have four fellow journalists under my supervision.
Favorite digital tool and why: Hootsuite, because I am also content manager for Revista Domingo and for La Prensa (for La Prensa only part time). With Hootsuite I can share and program sharing content in all La Prensa accounts like, Twitter and Facebook.
Project Proposal: My project is to create a fake-news website that enhances democracy in countries where Civil Rights are violated. The idea is similar to El Mundo Today or El Deforma, but mine would be also supported with real information on how things ought to be in countries as per the Constitution. For example, fake-news could be a fake-interview with Daniel Ortega, or fake reports stating that somehow a dictator is now regretting everything s/he had done and will try to become better.
Proudest Professional Accomplishment: My proudest accomplishment is to know (according to official data) that Sundays are the best newspaper sales-day in Nicaragua, and that has to do with our 24 pages-long Revista Domingo, that gets published on weekends. People wait for it and they get out of their houses to grab their edition. On Sundays, unlike other days, the paper cannot be found on the streets, except in supermarkets or gas stations. It means I am in charge of the most read publication of the country's most popular newspaper. Another achievement that makes me proud is that some of the works I have signed are studied at the country's biggest Colleges as examples in Journalism classrooms.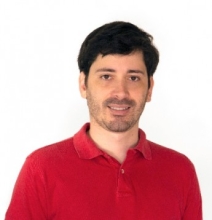 Country: Honduras
Organization and Position: Media Editor for Laureate International Universities and Professor of the Technological University of Central America. I develop audiovisual content for students.
Favorite digital tool and why: Adobe Creative Cloud Suite (After Effects and Premiere) and Cinema4D from Maxon, allows me to express my visual ideas creatively.
Project Proposal: Animation movie.
Proudest Professional Accomplishment: Two times winner of best animation short film in Central American festival "Icarus".
Twitter handle: @michael_baruch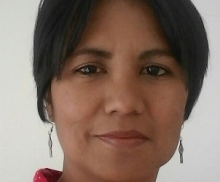 Country: Guatemala, Central America
Organization and Position: I am the founder, reporter, photographer and editor of EcocienciaGT. It is a website where I publish stories about science, the environment and health.
Favorite digital tool and why: Skype. It allows you to interview people who live in other countries; you can "meet" your interviewers; it is free and it helps you save time.
Project Proposal: Learning digital tools to improve the multimedia coverage and production of successful stories on climate change and the environment to develop EcocienciaGT into a viable platform for publishing eco-science topics.
Proudest Professional Accomplishment: Promoting eco-science topics within Guatemala and around the region which has allowed me to experience being selected to travel through the Arctic Ocean to report about the impacts of climate change in that region; as well as having received a journalistic award to the "Best Latin American Story on Adaptation to Climate Change" for a multimedia story published in EcocienciaGT, and being the Vice-President of the World Federation of Science Journalists (WFSJ) among others.
Twitter handle: @ecocienciaGT and www.ecocienciagt.com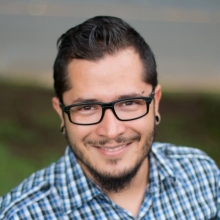 Country: Guatemala
Organization and Position: My job as Innovation editor in Plaza Pública consist of constant research, the goal is to find new ways to tell our stories to our readers. To do this I take advantage of my knowledge in infographics, animation, and data visualization. Sometimes when a story is too complex, I have created games to explain it better. I lead the Innovation Department, and my team is comprised by other two engineers. Together we focus our efforts to develop technology solutions for the newsroom and our readers.
Favorite digital tool and why: I don't have only one preferred digital tool and it is because to develop projects, I require the combination of several. However, I can mention Adobe Photoshop, Adobe Illustrator, Adobe Muse, and Adobe Edge Animation for the production of web elements. For maps and data I use CartoDB and Google Fusion Tables, for charts I use Infogr.am, for timelines and for interactive storytelling I use Timeline JS and Storymap JS, and finally for data visualization I use Tableau.
Project Proposal: My project purpose is to implement visualizations that helps to understand complex networks of power and relationships between different power players. This is a project that we are currently developing in Plaza Pública. This project is called "El laberinto del poder" (The Labyrinth of Power) and aims to show the networks of power that exist between companies, business owners, and politicians. Project also seeks to show the profiles of important people in Guatemala, and as a second phase in El Salvador and Honduras. This project aims to link different databases of the three countries in the Northern triangle and to give readers information to help them understand how power moves in the area.
Proudest Professional Accomplishment: One of my most important professional achievements is Plaza Pública, the digital medium in which I currently work and of which I am co-founder. From the beginning the visual narratives were my responsibility, as well as the graphic identity of the media and the web page. As the project has evolved, so have I, always trying to integrate new challenges to the agenda of the Innovation department.
Twitter handle: @murdijuy and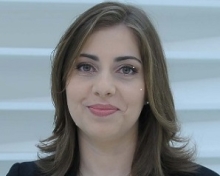 Country: Brazil
Organization and Position: I work as a reporter at O Estado de S.Paulo (Estadão) newspaper. My main area of coverage is public health, including stories on public policies, humanization in medicine and scientific breakthroughs. Eventually, I also produce stories on other issues, such as education, urban planning, housing, security, and mobility. My articles are published in both print and online edition.
Favorite digital tool and why: My favourite digital tool is data journalism and its resources. In the information age, with so many databases made public, data journalism provides a great opportunity for reporters to discover new and relevant information without relying on only government sources.
Project Proposal: My idea is to use the Brazilian official health database (called DATASUS) to create a news website that would easily gather information and give the public the option to explore data on health statistics, causes of mortality, chronic diseases, quality of care, among others. The users would be able to navigate by region of the country, age, gender, characteristic of the population, health service, among other filters. In addition to providing free access to these data, the website would bring daily reports and infographic made from this information.
Proudest Professional Accomplishment: My proudest professional accomplishment was a multimedia storytelling published last November about the outbreak of microcephaly that reached Brazil. For this project, I followed the first year of life of four Brazilian babies born with the problem to show the government's helplessness and the consequences of poverty. The report had audio-visual resources, dynamic infographics and data visualization. With this story, I won the second place of Estadão Award in the category 'Coverage of the Year'.
Twitter handle: @cambricoli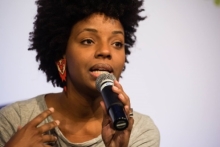 Country: Brazil
Organization and Position: I am a Brazilian journalist graduated from Methodist University of São Paulo. I am a co-founder of the Communication Collective We-women of the periphery, self-managed by seven female members. The project was born three years ago with the aim of creating new ways to an alternative and inclusive media. My work includes contributing to the management of the project and producing content as reporter.
Favorite digital tool and why: The collective uses the internet as the main axis for communication, so, among my favorite tools is Wordpress, that is currently used on the website. Also, Google Docs, which makes communication, co-creation and editing very easy to a group that acts in a decentralized way and has the internet like a convergence and digital tools at its headquarters.
Project Proposal: After three years working like an independent media, supported only by grants, I feel the need to strengthen my knowledge in business management to increase the coverage and content production of our website and, also, create a strategic plan to take advantage of the team for this objective.
Proudest Professional Accomplishment: Among, my greatest achievements is the fact that the project was born and has been growing up respected by our readers and professional partners, and it also received at least three awards between 2015 and 2016.
Twitter handle: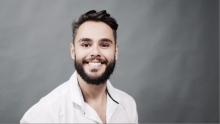 Country: Brazil
Organization and Position: I work producing, writing, animating and editing videos for the digital version of a major daily newspaper. We create small social media driven features, as well as web documentaries for special issues (and lots of different formats in-between those). The multimedia editing (with features that will include interactive art or audio) is also one of our responsibilities.
Favorite digital tool and why: My favorite digital tool is video, because it is a field where creativity is very important, since you don't have yet an established format for web videos. Trying to create different approaches on how to produce, shoot and edit every piece in a way that each one of those can sound unique is a very nice challenge to face.
Project Proposal: Create an in depth multimedia storytelling project that can also perform well through different formats on social media (and, if it is the case, on print). Make a story that can really be considered transmedia, in a way that would not be possible for this piece of journalism to exist if it wasn't tailored in platforms such as Snapchat, Twitter, Instagram and Facebook.
Proudest Professional Accomplishment: When a huge dam burst killed 19 and dislodged 600 people on a village near a mining company in Brazil, we had the opportunity to produce a large special issue with an investment for creating the videos. That gave the story a unique component in terms of human interest. We were inspired by the work of the Literature Nobel Prize Svetlana Alexievitch and that allowed our text to flirt with literature and our video to flirt with cinema, with time to produce the locations, plan the storyboards and treating the images on post-production.
Twitter handle: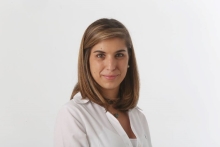 Country: Brazil
Organization and Position: I serve as online and mobile editor at the daily newspaper O Estado de S. Paulo (www.estadao.com.br), one of the largest papers in Brazil, both in digital and printed platforms. In charge of selecting texts, photos and multimedia materials that will be highlighted at the homepage and the mobile edition. Besides monitoring the daily audience and accompanying the competing websites.
Favorite digital tool and why: Infogr.am (). It is a fast and easy way to create charts and infographics. It is possible to design interactive data visualizations and then insert it into online articles. It was really useful during my time as economic reporter/editor.
Project Proposal: I would like to work on projects related to mobile journalism. In other words, to figure out how to produce new narrative formats to reach a connected and mobile audience. To learn the best ways to take full advantage of portable equipment, such as smartphones and GoPro, and of video tools like Periscope. And also to get to know new digital tools that help journalists to produce multimedia materials.
Proudest Professional Accomplishment: The multimedia article about the Brazilian economic crisis - entitled why did Brazil stop? - is the journalistic material that I'm most proud of. Firstly, because it is a work of depth, which addresses different nuances of the crisis. Also because it is entirely multimedia: readers can find videos, texts and animated graphics in the same article. And, lastly, because it was awarded. In March 2016, I and my team received an honorable mention, in the Macroeconomics category, in the 23rd CNH Industrial Award for Economic Journalism.
Twitter handle: @biancapintolima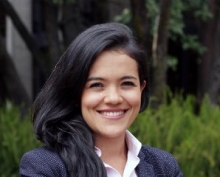 Country: Colombia
Organization and Position: I serve as the international deputy editor at EL TIEMPO, Colombia's top newspaper, where I daily cover political, social and economic global issues. In the past I worked for the free circulation newspaper ADN and for the weekly EL TIEMPO ZONA. I also taught Ethics and Journalism at Universidad El Bosque and Universidad Javeriana in Bogotá. I hold a Master's of Arts in Development Studies from the International Institute for Social Studies in The Hague.
Favorite digital tool and why: My favorite digital tool is Slideshow because it allows to develop stories that include audio, text and photography, an element that make the story rich providing deeper details.
Project Proposal: I would like to work on a project to show the numbers and stories of the Colombian post-conflict period. The idea would be to explain what implies for the country to work in a more peaceful society. For doing so, I pursues to learn how to develop storytelling in short videos and graphics that can be shared in social media, but also published in the printed version.
Proudest Professional Accomplishment: As a journalist at the international desk, I was sent to Ecuador as the special envoy of EL TIEMPO to cover the 7, 8 magnitude earthquake that hit the country in April 2016. My reporting include articles, videos, TV reports and live analysis for EL TIEMPO, ELTIEMPO.COM, Canal EL TIEMPO and Citytv.
Twitter handle: @esalgosimple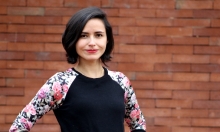 Country: Colombia
Organization and Position: I'm working as a Project Manager of Movilizatorio, a civic engagement lab that is developing innovative tools and technologies to strengthen the role of the civil society in shaping Colombia's decision-making processes.
Favorite digital tool and why: My favorite digital tool is El Avispero (www.elavisperomov.org), because it allows people to share information, take action together, and build collective solutions.
Project Proposal: I want to implement a tool for civic monitoring of the implementation of the agreements between Colombian government and Farc. In order to give citizens an active role, but also to promote transparency and strengthen democracy through participation.
Proudest Professional Accomplishment: My proudest professional accomplishment, was to set a digital strategy for my previous job and to implement it with my team, finding than we were chosen in the three offices with best results in the world (out of about 90). The opportunity to bring new ideas to a traditional way of doing things, and succeed while leading a team was amazing!
Twitter handle: @nadyum
 
Country: Colombia
Organization and Position: Burocratas.co: We are a team composed by two research journalists myself included, one media producer, and one software engineer. Since the beginning of the project, in August 2016, we are developing a database of official and unofficial documents about public administration and policies. Also we want to create a document-based profile of Bogota public elected officials: mayor, city staff and city council. This prototype is the basis for a future national database that will include, in the first place, seven major cities and eventually, other municipalities of Colombia. Burocratas.co is preparing a second phase of the project where we will design the view of the database in a digital and analog format.
Favorite digital tool and why: Video editing tools: Final Cut Pro, Adobe Premiere, After Effects, and Audition. I worked in a traditional TV channel in my city, as a producer and TV realization I had the opportunity to learn how to use it in a different ways. Recently, I have been using it because videos are more effective in order to explain investigations and reach more audiences.
Project Proposal: Introduce civic technologies to improve citizen participation in a democratic system.
Proudest Professional Accomplishment: My first job was in a TV show called Las Claves (The Keys). Where I had the opportunity to work with, Antonio Caballero and María Elvira Samper, two of the most influential journalist in Colombia. We recorded 150 television programs about Colombian politics. We were awarded with Simon Bolivar, the most prestigious recognition in Colombian journalism.
Twitter handle: @saratrejos and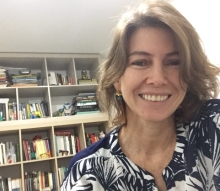 Country: Colombia
Organization and Position: With a ten year experience as cultural editor in newspaper El País, I serve currently as independent journalist interested in literature and cinema affairs. I was communications officer for the 8th International Film Festival in Cali in 2016, and currently the literary officer for the 3rd International Literature Festival Oiga Mire Lea, also in Cali. I also still write as a freelancer at newspaper El País and Nexos Magazine.
Favorite digital tool and why: Instagram, because images are so expressive and can say so much about any situation.
Project Proposal: I am currently working on a cultural digital magazine with emphasis on cinema and literature.
Proudest Professional Accomplishment: Interviewing Cuban writer Leonardo Padura, having as a result an outstanding written piece which reflects how hard is the life of a writer in Cuba; positioning the cultural magazine Gaceta as the best Sunday supplement in Colombian newspapers; a written profile of Antonio María Valencia, founder of Cali's Music Public School in the early 1940`s. He was a misunderstood cultural pioneer.
Twitter handle: @catavillaz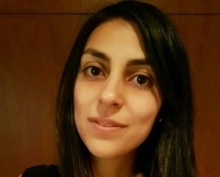 Country: Colombia
Organization and Position: Ciudad de Datos (a podcast about people who work with data), Director (I'm in charge of a team of four). I also work as a communications coordinator at an NGO that defends human right in the digital age (It pays the bills).
Favorite digital tool and why: Google Drive. It seems like everything I do happens there, from the personal pictures I take with my phone, to the scripts I write and edit along with my teams.
Project Proposal: I want Ciudad de Datos (a podcast about people working with data) to become a popular show that is economically viable. Or at the very least, I want to learn how to achieve that.
Proudest Professional Accomplishment: In college, I was part of a research team that studied the relationship between cities and data. Then I convinced a group of people to work with me in making a podcast about this very subject. This podcast, the first in Spanish of its kind, is a way of educating people through storytelling about a highly technical subject which has a profound implication on the future of society.
Twitter handle: www.laurarojasaponte.com