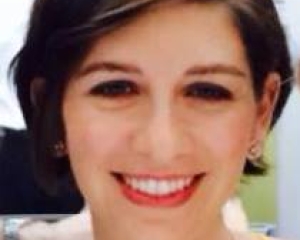 Christine Armario was a Bringing Home the World Fellow in 2015.
Christine Armario is a staff writer with The Associated Press in Los Angeles. Based in Miami for the last five years, she contributed to the AP's coverage of: the Cuban exile community, including stories on rafters, defected ballet dancers, and the recent decision by U.S. and Cuban leaders to begin normalizing relations with Cuba; the death of Venezuelan President Hugo Chavez; and a prison fire in Honduras that killed 362 inmates in 2012. Throughout her time at the AP, she has been a reporter on the education beat, covering the impact of state and federal policies on students and efforts to reform the nation's lowest performing schools.
Christine began her career as a crime reporter at Newsday, where her work was recognized by the New York Press Club with its Nellie Bly award for young journalists. She was born in Miami to Cuban parents and grew up throughout the U.S., Europe and South America. She has a bachelor's degree in political science and comparative literature from New York University and a master's degree from Columbia University's Graduate School of Journalism.
Project: Christine will report stories on life in Cuba as the island moves closer to normalizing relations with the U.S.