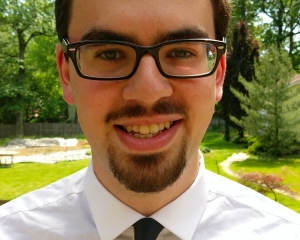 Cristiano M. Lima was a Bringing Home the World Fellow in 2016.
Cristiano Lima is a Brazilian-American journalist and a senior web producer at POLITICO, where he produces stories for publication and outfits them with multimedia, manages social media and covers national political affairs. He previously served as a reporter, producer, host, researcher and intern for various outlets and non-profits including Al Jazeera, WHYY, Media Matters and WFMZ. His writing has also been featured in or cited by BuzzFeed, The Huffington Post, NBC, Fox, The Daily Mail, AlterNet and the United Nations, among others. Additionally, he was a 2014 Webby Official Honoree with The Stream. In 2016, he received his Master of Arts degree in policy from Lehigh University as a Community Fellow with the Muhlenberg Institute of Public Opinion, where he researched the intersection of identity politics, the media and social movements. Through the BHTW fellowship, he hopes to shed light on the plight of marginalized women in his native country of Brazil.
Project: Lima will investigate how the prevalence of sexual violence and rape, coupled with stringent abortion laws and deeply conservative social norms, affect women in his native country of Brazil, in particular, women of color.