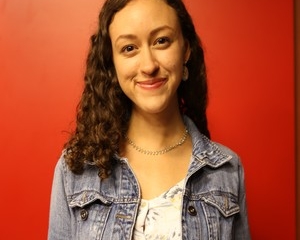 Dalia Pichel is a 2019 Professional Fellow from Latin America with ICFJ. 
Dalia is a 23-year-old journalist currently covering politics and conducting investigations for La Prensa in Panama City, Panama. She is a graduate from Florida State University in the U.S. with a double major in media communications studies and political science. 
Her journalistic experience has revolved around election coverage, playing an active role in La Prensa's coverage of the Panamanian general elections in May 2019. Her work during that time was focused on analyzing hard data as well as public funding of elections, gender inequality in Panamanian politics and demographic differences in the electorate. 
Dalia is also interested in digital communications, having interned at a regional communications and public relations firm, where she gained knowledge in corporate communications needs and priorities. As for digital pieces, she enjoys filming a weekly video podcast about politics. As a young journalist in Panama, she is eager to help grow digital and data journalism in the growing and evolving industry.