ICFJ will bring round of journalists, technologists and digital entrepreneurs to the United States to train and embed in U.S. digital organizations. The fellows are from Argentina, Brazil, Colombia, Guatemala, Honduras, Nicaragua, Costa Rica, Ecuador, El Salvador, Mexico, Panama, and Peru. All fellows are fluent in English and each fellow plans to work on a digital-media venture that they can launch in their own country after the fellowship.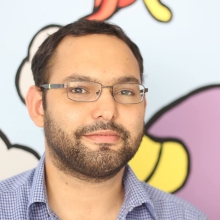 Country: Panama
Adolfo Berrios is a Panamanian investigative journalist. Currently, he works at TVN Media, where he develops content for the website www.tvn-2.com. 
He is also a member of Concolón, an independent collective focused on deep coverage of human rights-focused stories. Adolfo has been a member of investigative teams covering stories such as The Panama Papers and Lava Jato involving corruption and state contracts.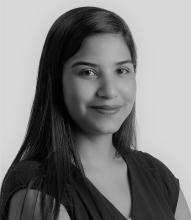 Country: Peru
Ana Paola Bazo Reisman was born in Lambayeque, Peru, in 1991. She holds a bachelor's degree in communication sciences and has worked in both print and digital media. After graduating in 2014, she became a legal correspondent for Gaceta Jurídica magazine, an experience that shaped her interest in human rights, constitutional law and access to justice.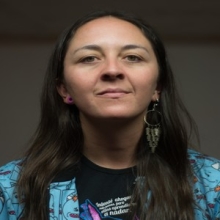 Organization: Lado B
Country: Mexico
Aranzazú Ayala Martínez has a degree in literature from La Universidad de las Americas Puebla. She began her journalism career with Quorum Informativo as a human rights reporter in 2011. She later transitioned to a full-time reporter at Lado B, an online independent media platform from the state of Puebla, Mexico, where she currently serves as a senior reporter covering local news.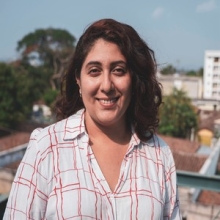 Country: El Salvador 
Carla Ascencio is a journalist and videographer from El Salvador. Currently, she is a multimedia producer for Disruptiva.media, a digital magazine focused on science, technology and education. She has a degree in Social Communications from Universidad Centroamericana José Simeón Cañas (UCA).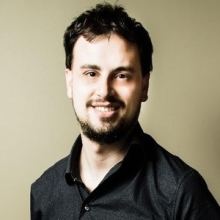 Country: Argentina
Daniel is one of the founders of Revista Late, where he reports on international news and human rights issues. He also co-wrote an article for The New York Times' Español webpage about political conflicts in Patagonia. In 2017, Daniel worked as a researcher with the United Nations High Commission for Refugees (UNHCR) and wrote about successful stories of refugees living in Argentina. He also worked with the Institute for War and Peace Reporting (IWPR), helping to create new media outlets in countries with freedom of speech challenges. In his work for Survival International, the global movement for indigenous people, he exposes crimes towards tribal people through his research.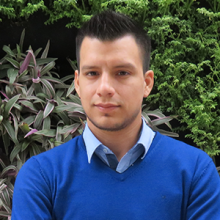 Organization: N+1 
Country: Peru 
Daniel Meza Mosqueira is a Peruvian journalist, director and editor-in-chief of N+1 in Spanish, one of the most widely read science and technology website in the Spanish-speaking world. Meza writes on science and technology topics, with a passion for topics such as neuroscience, health, climate change, history, futurism and the social sciences. His articles have appeared in newspapers in Spain and Latin America. He was a special envoy in cities such as Barcelona, Mexico City, Los Angeles, Guadalajara, Bogotá and Quito.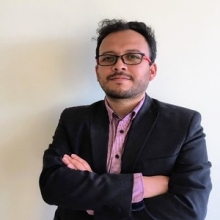 Country: Colombia
Elder Manuel Tober Panchoaga is an audiovisual producer, social communicator, journalist, and university professor. He recently completed his master's in digital humanities at the Universidad de los Andes. His professional experience in both public and private institutions has allowed him to create and direct projects involving multiplatform digital narratives, such as interactive comics, models, books with augmented reality, video games, and immersive technologies. He is the director and creator of 4 Rios, a project that tells stories of the armed conflict in Colombia, for which he has obtained national awards such as the Create Digital prize, and international awards such as the prize for narrative innovation at the Ventana Sur festival in Argentina.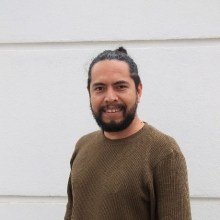 Country: Guatemala
Jorge Rodríguez is a Guatemalan multimedia journalist. He's had the opportunity to develop an extensive journalism career with experience in radio, print, television, magazines and digital media. Jorge has collaborated with international agencies like the United Nations, including the UN Children's fund (UNICEF), the European Union, and the Food and Agriculture Organization (FAO) to help promote visibility of issues related to development, education, nutrition, human rights and agriculture.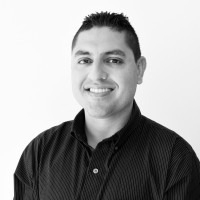 Country: Costa Rica 
Kenneth was born in Costa Rica in 1984. He holds degrees in mass communications and digital journalism from University of Guadalajara, México. Kenneth has worked since 2013 in the Technological Institute of Costa Rica (TEC), a public university of science and technology as a journalist for the university media site: Hoy en el TEC.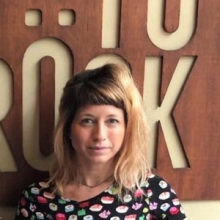 Country: Argentina
Lucila is a multimedia journalist. She has over 15 years of experience in radio and television production. She does freelance reporting for Clarin and Infobae where she covers culture and gender activism. She also worked in newsrooms such as La Nación, the oldest newspaper in Argentina. And as freelance reporter, she has had the opportunity to collaborate on a story around Argentina's abortion law, that was featured on BBC. Currently, she is a radio host on AM750 and FutuRock, where she talks about music, literature, and gender violence.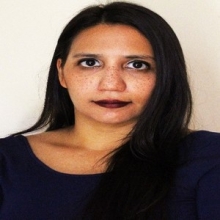 Country: Honduras
Nincy Perdomo is the Director of the Research Unit at El Pulso (elpulso.hn), where she covers politics with an emphasis on Congress and political parties, gender and women's issues and social movements. 
After obtaining a bachelor's degree in communications and advertising from UNITEC Honduras, she began her career as a journalist in Diario El Heraldo as a multimedia producer in general news and the online program 'Tierra Adentro'. Shortly after, she went on to become a stringer for the Agence France Presse (AFP) and to work as an independent video journalist and photographer for national and international news outlets, such as McClatchy.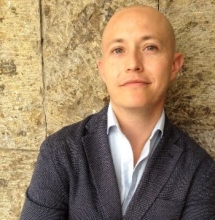 Country: Mexico
Pablo Hernández Mares is an independent science journalist. He holds a bachelor's degrees in communication sciences and techniques and a master's degree in digital journalism from the University of Guadalajara. Pablo is also the founding director and reporter of CientificoDigital.mx, a project specialized in science, medicine and the environment. Pablo began his career as a musical director, reporter and news anchor at Radio Universidad de Guadalajara 17 years ago. Since the beginning of his career, he has focused on science journalism.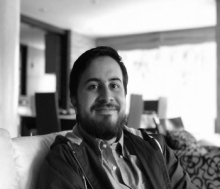 Country: Colombia
Sebastián Payán majored in literature with an emphasis on journalism, theater studies and digital media. He has worked in the digital magazine Cerosetenta for three years as a reporter.  Last year, he founded 070 Podcasts, a podcast network where he edits and produces eight shows including Womansplaining, a show about feminism with the writer Gloria Susana Esquivel, Mirlo Podcast that tells stories of people who changed their violent environment through art and Paredro which is a podcast with literature critic Camilo Hoyos about stories behind books.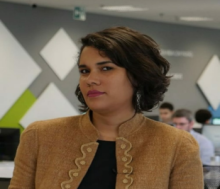 Country: Brazil
Thais Folego is a Brazilian journalist with 12 years of experience at some of the nation's most respected newspaper publications. She has a degree in journalism from Faculdade Cásper Líbero and she also holds an MBA in Financial Economic Information from the BM&FBovespa Institute. She has also completed an extension course in financial market operation from Saint Paul School.  Currently, she is editor-in-chief of AzMina, a digital news magazine with the mission of bringing independent journalism towards gender equality.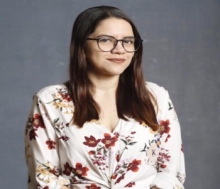 Country: Ecuador
Thalie Ponce was born in Guayaquil, Ecuador, in 1990. She is a journalist and editor with nine years of experience, currently working as Digital Editor at Extra and Expreso newspapers. She has worked at different local media outlets such as Vistazo magazine and El Comercio newspaper; and collaborates with independent platforms like Awake magazine and GK. In 2011, she studied abroad for a semester in Australia while obtaining her bachelor's degree in international journalism. In 2018, she won the interview category in the Jorge Mantilla Ortega Prize, the most important journalism award in Ecuador, for her interview with feminist writer and humorist Nerea Pérez de las Heras.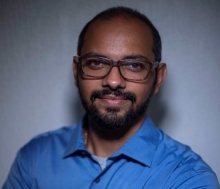 Country: Brazil
Tiago Rogero is a Brazilian journalist who has been working as a reporter for Ancelmo Gois' Column, a daily published at O Globo newspaper. In 2019, he created the Negra Voz Podcast, a podcast about Brazilian Black People's History, for O Globo. Before that, he worked for O Estado de S. Paulo newspaper for three years and later at BandNews FM for two years. At both outlets, he worked as a correspondent for Rio's office of Estado and Belo Horizonte's office of 'BandNews'. Rogero was born in Belo Horizonte, Brazil, in 1988.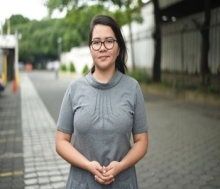 Country: Nicaragua
Yubelka was born in Managua, Nicaragua. She studied social communications at Universidad Centroamericana in Managua. 
During her time in school, she interned at Confidencial, a magazine focus on politics and the economy. While still in college, she started working as a reporter at La Prensa, the largest independent newspaper in her country. She is currently working there as the website editor.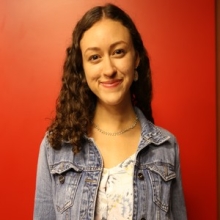 Country: Panama
Dalia Pichel is a 23-year-old journalist currently covering politics and conducting investigations for La Prensa in Panama City, Panama. She is a graduate from Florida State University in the U.S. with a double major in media communications studies and political science. Her journalistic experience has revolved around election coverage, playing an active role in La Prensa's coverage of the Panamanian general elections in May 2019. Her work during that time was focused on analyzing hard data as well as public funding of elections, gender inequality in Panamanian politics and demographic differences in the electorate. 
 
Program Dates:
10/14/2019 - 11/23/2019
News about this program
October 19, 2023

September 6, 2023