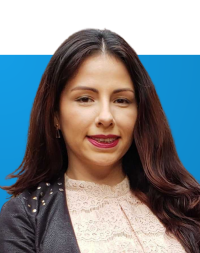 Dayana Rivera assists the Accounting department with recording invoices, expense reports and advance requests, reviews and records payments and supports colleagues across multiple departments in budgeting, reporting and compliance matters.
Prior to joining ICFJ's finance department, Rivera worked as a Program Assistant where she worked with several of ICFJ's projects including its Latin American programs.  
Before coming to ICFJ, Rivera worked as Gift and Acknowledgement Coordinator in The Madeira School's development department. She managed the gifts and acknowledgement process for annual giving and the "All The Difference" campaign, ensured data integrity, and supported the Alumni Director on event registrations. Rivera has more than 10 years of professional experience in sales and customer service, working for major U.S. banks and retail companies.
Rivera holds an associate degree in TV Broadcasting from Montgomery College, and is currently working on her Bachelor of Arts degree in Communications at the University of Maryland Global Campus.