Nigeria: Networking Health Journalists Across Africa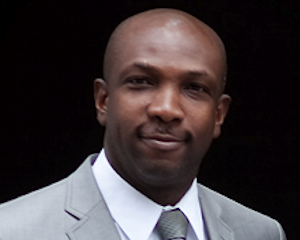 Knight Health Journalism Fellow Declan Okpalaeke is an award-winning health and environmental journalist who led the launch of Africa's first Pan-African health journalists' organization, the African Health Journalists Association (AHJA). The continent-wide organization offers training, resources, networking opportunities and assistance for cross-border reporting.
AHJA is a network of health journalism organizations and journalists dedicated to promoting and providing quality media coverage to improve the health of people across Africa. Its aim is to advance professional development of journalists who cover health, to raise the profile of health stories, and to promote dialogue and understanding between journalists and experts.
In the first part of his fellowship, Okpalaeke launched a four-page, weekly health section at This Day, one of Nigeria's most popular newspapers. The newspaper regularly featured stories on issues ranging from polio and tuberculosis to cancer, epilepsy and stroke in its print and online editions. The section was created despite severe challenges including limited resources and deadly attacks on This Day's offices by a Muslim terrorist group, Boko Haram.