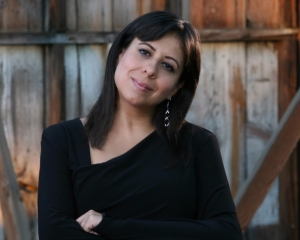 Eileen Truax was a Bringing Home the World Fellow in 2016.
Eileen Truax is a Los Angeles-based freelance journalist who covers immigration, politics and the U.S.-Mexico relationship. She's a news contributor to Hoy Los Ángeles and El Universal newspapers, among other publications. Previously, she worked for La Opinión, the largest Spanish-Language daily in the U.S. Originally from Mexico, Eileen founded a network for journalists called Cuadernos. Colectivo de Cronistas Iberoamericanos. Currently, she's a board member at the National Association of Hispanic Journalists (NAHJ). Truax is the author of "Dreamers, an immigrant generation's fight for their American Dream" (Beacon Press, 2015). Her second book about the exile and asylum process from Mexico to the U.S. is due for publication in 2017 (Verso). After years of studying immigration from a binational perspective, Truax hopes to apply a more holistic approach to understand how other countries are integrating immigrants into their own societies.
Project: Truax will report on immigrant youth in Spain, the way they overcome daily challenges like racism, cultural rejection, or access to education or a job, and the policies implemented by the national and local governments to integrate these individuals into their society and help them thrive.