Senior Foreign Correspondent, CBS News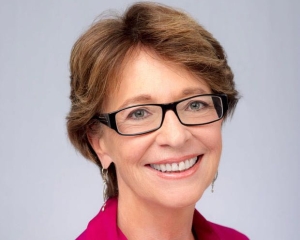 Elizabeth Palmer is CBS News' senior foreign correspondent based in London. She has been a CBS News correspondent since August 2000, having joined the Network in Moscow, where she lived for six years.
Her reporting is featured across all CBS News broadcasts and platforms, including the "CBS Evening News," "CBS This Morning" and CBSN, CBS News' 24/7 streaming news service.
Palmer has spent much of the last two decades covering conflicts in Afghanistan (she was one of the first U.S. correspondents to helicopter into that country after 9/11), Iraq and Syria, as well as political and economic news in Europe and Asia. She has also reported regularly in and on Iran, and is one of the few Western journalists to have visited Iran's nuclear installations.
In 2011, she traveled to Libya to file ground-breaking stories on the uprising against Muammar Ghadafi. A few months later she toured the villa at the American consulate in Benghazi where U.S. Ambassador Chris Stevens was killed. Later – over mango juice at a café – interviewed the Islamist leader who was eventually arrested for planning the attack. 
Palmer covered the war in Yemen in 2018; she and her team traveled deep into Houthi territory to document widespread hunger and the devastating effects of the Saudi bombing campaign. In 2017, Palmer managed to corner Vladimir Putin in his ice hockey uniform, rink-side at a Russian arena to ask what the Russian President thought of President Donald Trump's firing of former FBI director James Comey. She was in Paris for coverage of the massacre at the Bataclan concert club in 2015, and earlier in her career at the network, Palmer provided extensive coverage of the Chechen War, including the massacre of schoolchildren by Chechen separatists.
For CBS News' division-wide coverage of Earth Day this year, Palmer reported from New Delhi in India, considered to be one of the most polluted cities in the world.
In 2018, Palmer won the Alfred I duPont-Columbia University Award for her reporting on the siege of Aleppo in Syria. In 2019, the Newseum presented her with a Free Expression award that recognized her distinguished body of work. In 2005, she won the Sigma Delta Chi Award for her coverage of the Beslan school hostage siege in Russia. Palmer has also won several Emmys for both news and feature stories.
Before joining CBS News, Palmer was bureau chief and senior correspondent in Moscow for the Canadian Broadcasting Corporation, reporting in both English and French (1997-2000). She was senior correspondent for the organization's Latin American bureau in Mexico City (1994-97).
Over the years, Palmer has covered everything from the oil industry to sports. She was a staff journalist on the CBC's business affairs show "Venture," and was a special correspondent for the Canadian network at the Seoul and Calgary Olympics in 1988. 
When she has time, Palmer loves reporting on the arts. In a report for "CBS Sunday Morning" in 2015, Palmer featured the world champion body painting artist who disguised her – on camera - as a bunch of bananas. This year, Palmer was granted access to the studio of the legendary painter Anselm Kiefer and interviewed him as he poured boiling lead onto giant canvases.
She has also contributed to the "Columbia Journalism Review" and Canada's "The Globe and Mail" and has filed reports and analysis for PBS and National Public Radio.
Palmer is British born, but her family immigrated to Canada when she was a child. She graduated with honors from the University of British Columbia in 1976 with a bachelor of arts in English. She did post-graduate work at the Centre for Journalism Studies, University College in Cardiff. Palmer has two children, and she credits her brave and patient husband for keeping the home fires burning brightly during the long weeks and months she has spent away.